Cooperstown Summer Music Festival closes it's 21st season with concert inspired by birdsong on October 6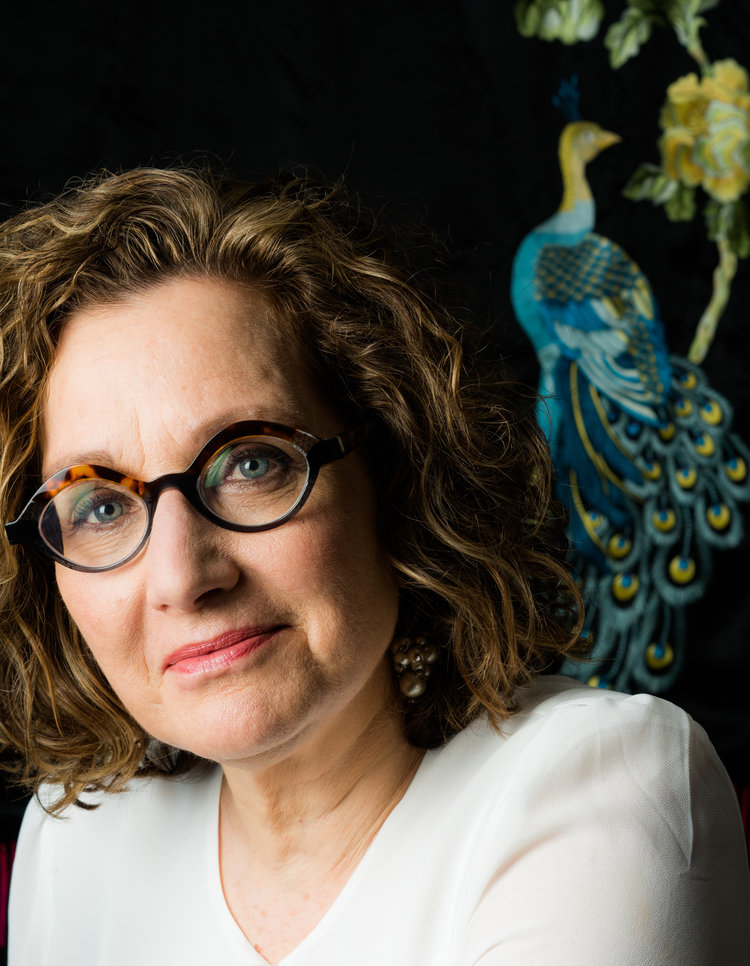 [September 13, 2019] Flutist Linda Chesis will present an afternoon of chamber music inspired by birdsong on Sunday, October 6 at 4:00pm at the Otesaga Resort Hotel ballroom in Cooperstown. The concert is the final event of the Cooperstown Summer Music Festival's 21st season.

Chesis, who is also the Festival's founder and Artistic Director, will be joined by renowned chamber musicians Romie de Guise-Langlois, clarinet, Chloé Kiffer, violin, and Alexandre Moutouzkine, piano for a concert that explores the perennial fascination of composers of all different eras with birdsong.

The program contains a selection of works that span roughly 400 years and draw inspiration from birds, including works by composer Olivier Messiaen— who once described birds as "God's greatest musicians"— as well as Saint-Saëns, Couperin, Biber, Gubaidulina, and Vaughan Williams.

Rounding out the program are two avian-inspired works by New York City-based composer Robert Sirota. The first, "Birds of Paradise," is a multi-media work that premiered at the Festival in 2013 and features sound and video footage of birds in nature sourced from the Cornell Lab of Ornithology.

The second work is a world premiere entitled Blackbird Singing, commissioned by Linda Chesis especially for the Festival and inspired by the beloved Beatles song.

"I have been looking for an opportunity to commission another one of [Sirota's] works since we collaborated in 2013," says Chesis. "I am excited to premiere this beautiful treatment of a song that is deeply meaningful for many people."

The sheer number of composers who have drawn inspiration from the musical motifs of birdsong is remarkable, but Sirota explains that the impulse to seek inspiration from birdsong comes naturally. "Every culture has its images of paradise," he says, "all of which include the sights and sounds of birds."

As inspiration for his compositions, Sirota drew upon his experience of birdsong in two very different habitats: an equatorial bird sanctuary in Singapore and the woods of coastal Maine. "While the sounds of these two environments are worlds apart," he explained, "both evoke the same sense of wonder, peace, and communion with God."
EVENT DETAILS:

For the Birds
Sunday, October 6 at 4:00pm, Otesaga Resort Hotel, 60 Lake Street, Cooperstown, NY
The Cooperstown Summer Music Festival presents Linda Chesis, flute; Romie de Guise-Langlois, clarinet; Chloé Kiffer, violin; and Alexandre Moutouzkine, piano in a program of works depicting and inspired by birds.

Program
| | |
| --- | --- |
| GUBAIDULINADAQUINCOUPERINBIBERMESSIAENMESSIAENSIROTASAINT-SAËNSVAUGHAN WILLIAMSSIROTA | Sounds of the ForestLe CoucouLe Rossignol en AmourLa Sonata RepresentativaAbîme des OiseauxLe Merle NoirBlackbird SingingThe SwanThe Lark AscendingBirds of Paradise |
TICKET INFORMATION:
Tickets are $25 for adults and $10 for students for all CSMF events. Tickets can be purchased in a variety of ways:

Online at Cooperstownmusicfest.org
Phone: Brown Paper Tickets at (800) 838-3006, open 24/7. Never any service charges!
Tickets sold at the door, as available.
ABOUT THE COOPERSTOWN SUMMER MUSIC FESTIVAL:

Founded in 1999 by flutist Linda Chesis, the Cooperstown Summer Music Festival has been bringing world-class chamber music performances to the Cooperstown area for 21 years. The festival has featured performances by the Tokyo String Quartet, the American String Quartet, the St. Lawrence String Quartet, Kurt Elling, Tim Fain, Hilary Kole, Simone Dinnerstein, Mark O'Connor, John Pizzarelli, the Sonia Olla Flamenco Dance Company, and many more.

Cooperstown is home to the National Baseball Hall of Fame and Museum, the Glimmerglass Festival, and the Fenimore Art Museum as well as many galleries, restaurants, and a historic Main Street. Concerts are held in venues across Cooperstown, including Christ Church (the church of author James Fenimore Cooper) and the ballroom of the grand Otesaga Hotel.

Celebrated graphic artist Milton Glaser (best known for the I Heart NY campaign) has created a series of 18 posters for the Festival featuring violins and cows, a nod to Cooperstown's rural character. Performance Today host Fred Child has said, "Not only do they do interesting concerts, they have great posters."

The Cooperstown Summer Music Festival is made possible by the New York State Council on the Arts with the support of Governor Andrew Cuomo and the New York State Legislature.
###