Delaware-Otsego Audubon Society (DOAS)
Established in 1968 – A Chapter of the National Audubon Society since 1970

Beginning Bird Photography Chat – Part 3: Photography in the Field
August 5, 2020 @ 6:30 pm

-

7:00 pm

Free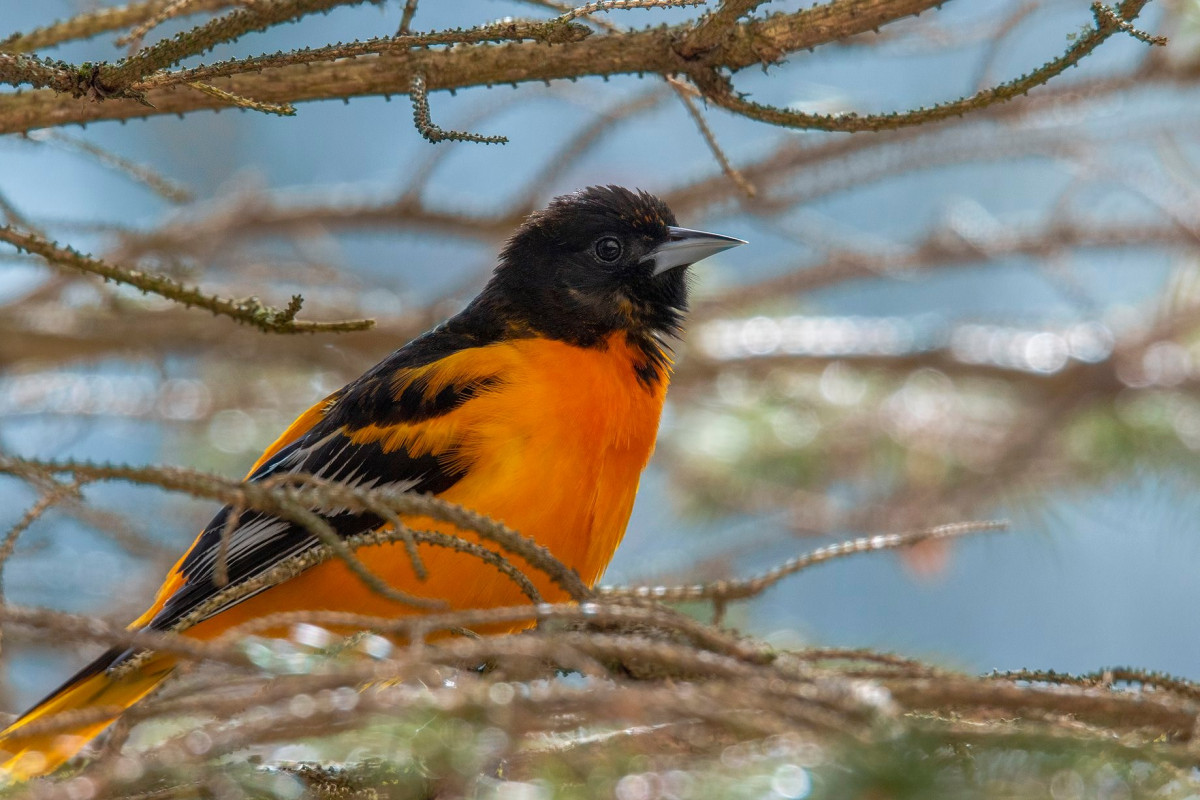 Pictured above: Baltimore Oriole, Photo by Rod Sutton.
Are you a bird enthusiast who wants to delve into bird photography?  If this describes you and you are not sure where to begin, this series of 'chats' might be the perfect solution for you!  Join Delaware-Otsego Audubon Society (DOAS) Board Member and Local Photographer, Rod Sutton for a series of short, informal 'chat'-style sessions for guidance, advice and tips for budding bird photographers.  This series of programs began on Wednesday, July 8, 6:30-7:00pm and runs every other week with different topics for beginners. Participation in this virtual event series is free and open to the public.  DOAS membership is not required, but is always appreciated – Click Here to Join DOAS.
After registering, you will receive a confirmation email containing information about joining the meeting.
(NOTE: You can now register once and it will remember you for each event in the series.)
Our third session will look at making image decisions while 'in the field' – some scenarios and options for dealing with things like a very sunny day or sun dappling, capturing your moving target and adjusting 'on-the-fly' and more!  Bring your questions and "Ask Rod".
To learn about all upcoming DOAS programs and events, sign up for DOAS emails.
Rod Sutton has enjoyed nature from an early age, dreaming of becoming a wildlife biologist with a focus on herpetology. One of his first jobs was at Rogers Environmental Conservation Center in Sherburne, NY.
His life found its own path, leading to a career in advertising, commercial, and industrial photography. With 20 years of experience in the field, he accepted a position with DCMO BOCES in 1993 to start a new academic program in Visual Communications. After 10 years in the classroom, he moved to a position as Coordinator of Instructional Technology, retiring in 2012.
Blending his abilities as photographer and teacher with his appreciation for nature and wildlife, he now dedicates his time to studying and photographing animals in their natural habitats. He also teaches photography workshops and presents programs.
Related Events
We envision a healthy world where people and wildlife thrive and natural resources are protected.
The mission of Delaware-Otsego Audubon Society is to protect our natural environment and connect people with nature
 to benefit birds and other wildlife through conservation, education, research and advocacy.
Delaware-Otsego Audubon Society
P.O. Box 544
Oneonta, NY 13820
(607) 397-3815
info@doas.us
© 1968-2021 Delaware-Otsego Audubon Society
Images and drawings on this site are used with permission of the artists and are subject to copyright.