Conservation Begins with a Revolution of One!
February 15, 2019 @ 7:30 pm

-

9:00 pm

Free
Conservation of our natural world may seem like an enormous task best undertaken by large organizations, but conservation really begins with a revolution of one person – individuals embarking on their own personal revolution to make a difference for the planet. One person decides to join the Audubon Society and become active in their local chapter. One person decides to install a solar system to power their home with clean, renewable energy. Mary Jo Cronin and Jim Doherty's passion for conservation inspired them to found Revolution Solar – a local solar installation company whose mission is to help anyone in our community join the conservation movement via clean, renewable energy projects. Mary Jo and Jim will give a presentation about Residential and Small Commercial Solar Photovoltaic Systems on February 15 at 7:30 at the Elm Park United Methodist Church. Please join us to learn about what options are available for solar projects, whether you have a good site for solar, what financial incentives are available, and to answer any questions you may have about solar power. Free refreshments will be available before and after the program.
About the Presenters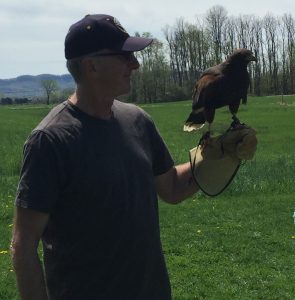 Jim Doherty has been an avid bird enthusiast for many years as evidenced by his well-worn Bird Guide filled with annotations of where and when he checked a "new" bird off his list. From kayaking the swamps in Montezuma National Wildlife Refuge or on inland waterways in Florida, to walking beaches in Cape Cod or in the hills surrounding his home in Roseboom, he keeps his binoculars handy just in case. Jim brings over 25 years of electrical contractor experience and 10 years of solar system design and installation experience to the drawing board for every customized project. Mary Jo Cronin has enjoyed exploring the outdoors on horseback, bicycle and foot for many years, instilling in her a deep appreciation for nature and an acknowledgement of the many impacts climate change is creating. Mary Jo's call to action – her Revolution of One – was deciding to start a solar business. Ever the optimist, she believes that clean energy is a unifying and hopeful path towards conservation that everyone can agree on.