Delaware-Otsego Audubon Society (DOAS)
Established in 1968 – A Chapter of the National Audubon Society since 1970

Costa Rica: Recent Adventures
May 17, 2019 @ 7:30 pm

-

8:30 pm

Free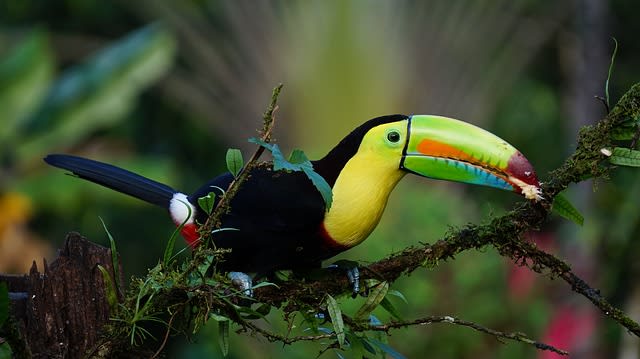 Join the Delaware Otsego Audubon's Public Meeting for photographs and stories of Costa Rica from area photographers Gail and Nelson DuBois on Friday, May 17, 7:30 PM at the Elm Park Methodist Church, 401 Chestnut St., Oneonta.. Refreshments will be available. The program is free.
Gail and Nelson DuBois will share their very recent photographs and stories from their trip to Costa Rica. These two well-known area photographers have received recognition in birding publications, with Gail receiving awards for her photos that capture songbirds, Eastern Bluebirds in particular, in their natural habitat. The DuBois' always bring wonder and excitement to our public meetings.
Related Events
We envision a healthy world where people and wildlife thrive and natural resources are protected.
The mission of Delaware-Otsego Audubon Society is to protect our natural environment and connect people with nature
 to benefit birds and other wildlife through conservation, education, research and advocacy.
Delaware-Otsego Audubon Society
P.O. Box 544
Oneonta, NY 13820
(607) 397-3815
info@doas.us
© 1968-2021 Delaware-Otsego Audubon Society
Images and drawings on this site are used with permission of the artists and are subject to copyright.