Delaware-Otsego Audubon Society (DOAS)
Established in 1968 – A Chapter of the National Audubon Society since 1970

CANCELLED Earth Festival 2020 – (Optics Raffle WILL take place on 4/18 at 3pm – ONLINE)
April 18, 2020 @ 11:00 am

-

3:00 pm

Free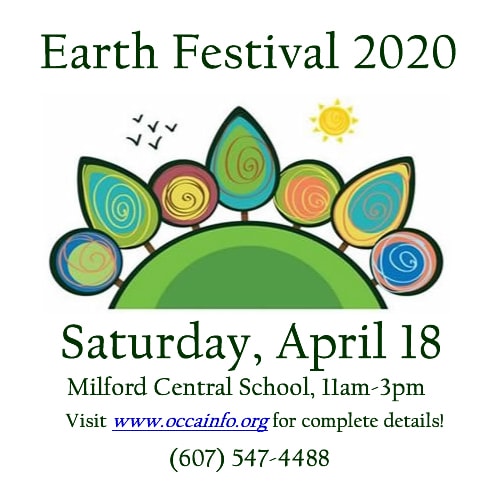 Earth Festival 2020 has been Cancelled
Delaware-Otsego Audubon Society will be exhibiting at the 2020 Earth Festival Event at Milford Central School on Saturday, 4/18 from 11am-3pm.  Stop by and learn about our non-lead ammunition initiatives, our Golden Eagle protection activities, Summer Camp programs, upcoming field trips, events, and more! We will have bird-friendly coffee brewed and available by the cup (as well as a full supply of ground and whole bean) and DOAS Reusable Bags, Hawkwatch Hats for sale. Stop by our exhibit areas and say hello!
DON'T FORGET!  Optics Raffle Tickets  are available online while supplies last. Drawing for winner will take place on 4/18 at 3pm – ONLINE.
The Optics Raffle is a first initiative from the new DOAS Fundraising Committee and is to raise funds to continue site improvements at the DOAS Sanctuary and Hawkwatch on Franklin Mountain.  There are only 250 tickets available at $10 per ticket.  The committee has selected some great birding binoculars as prizes: the Nikon Monarch 7 Binoculars and the Nikon Monarch 5, both will be awarded with shoulder harnesses.
More information can be found at the DOAS Website at doas.us/optics-raffle.
Related Events
We envision a healthy world where people and wildlife thrive and natural resources are protected.
The mission of Delaware-Otsego Audubon Society is to protect our natural environment and connect people with nature
 to benefit birds and other wildlife through conservation, education, research and advocacy.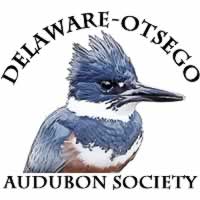 Delaware-Otsego Audubon Society
P.O. Box 544
Oneonta, NY 13820
(607) 397-3815
info@doas.us
© 1968-2021 Delaware-Otsego Audubon Society
Images and drawings on this site are used with permission of the artists and are subject to copyright.