Electric Vehicle Car Show
May 22, 2021 @ 10:00 am

-

2:00 pm

Free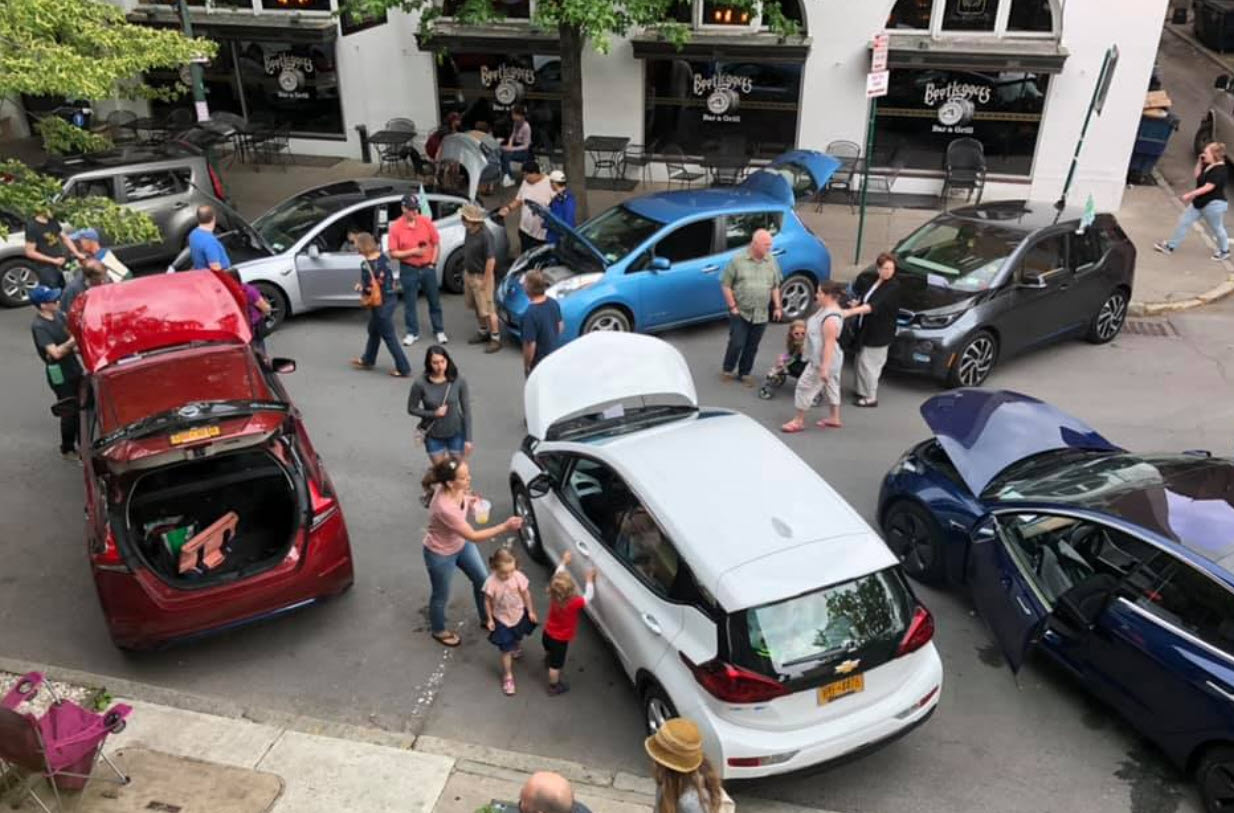 May 22, 2021
@ 
10:00 am
– 
2:00 pm
Delaware-Otsego Audubon Society presents the 2021 Electric Vehicle (EV) Car Show!  This event will take place on Saturday, May 22 from 10am to 2pm at the Oneonta Outlaws' Damaschke Field in Neahwa Park, Oneonta, NY. Free and open to the public, the EV Car Show will highlight local Electric Vehicle owners as an opportunity to inform potential buyers on what electric vehicle options exist in our area, the benefits of owning an EV, and how their purchase impacts the environment.  Visit display vehicles from local dealers to learn about cars currently in the marketplace as well as information about State and Federal purchasing incentives on new car purchases.
The Oneonta Outlaws at Damaschke Field (Event Site Sponsor) will also be running food concessions throughout the event and will be featuring blends of 'Birds and Beans – Certified Bird-Friendly Coffee'.  Bags of this coffee (whole bean and ground) will be available for sale at the DOAS Exhibit table.  The Otsego County Conservation Association (Event Partner) will be helping DOAS with on site safety at the event, assuring that there is proper spacing between all vehicles for a COVID safe event.  They will also provide an exhibit with general environmental information including Clean Heating and Cooling programs that can help reduce home carbon emissions.
There's still time to participate!  EV Owners are invited to participate at no charge. Dealerships are sought as event sponsors and are encouraged to attend the event with EV vehicles. Businesses and vendors that are aligned with climate change, carbon reduction and sustainability are also invited to participate.  
Information about how to participate with your car, your dealership or your organization can be found at https://doas.us/electric-car-show-2021-registration/.
This EV Car Show strives to present an impactful public event that emphasizes sustainable, environmentally-conscious decisions. So much is changing in this industry right now – come and learn more! For further information, contact Susan O'Handley at info@doas.us or leave a voicemail at 607-397-3815, or visit https://doas.us/. 
Our Sponsors, Partners and Participants
This information will be updated regularly throughout the month of May!  We thank you all for your support!!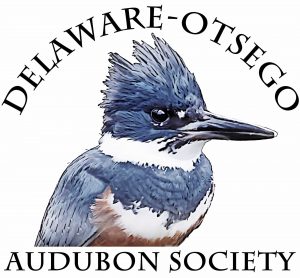 We envision a healthy world where people and wildlife thrive and natural resources are protected.
The mission of Delaware-Otsego Audubon Society is to protect our natural environment and connect people with nature
 to benefit birds and other wildlife through conservation, education, research and advocacy.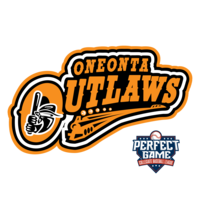 The Oneonta Outlaws at Damaschke Field will also be running food concessions throughout the event and will be featuring blends of 'Birds and Beans – Certified Bird Friendly Coffee'.  This coffee (whole bean and ground) will be available for sale at the DOAS Exhibit table.

OCCA volunteers will be helping us with on site safety at the event, assuring that there is proper spacing between all vehicles for a COVID safe event.  They will also provide an exhibit with general environmental information including Clean Heating and Cooling programs that can help reduce home carbon emissions.
Friends of Rogers Environmental Education Center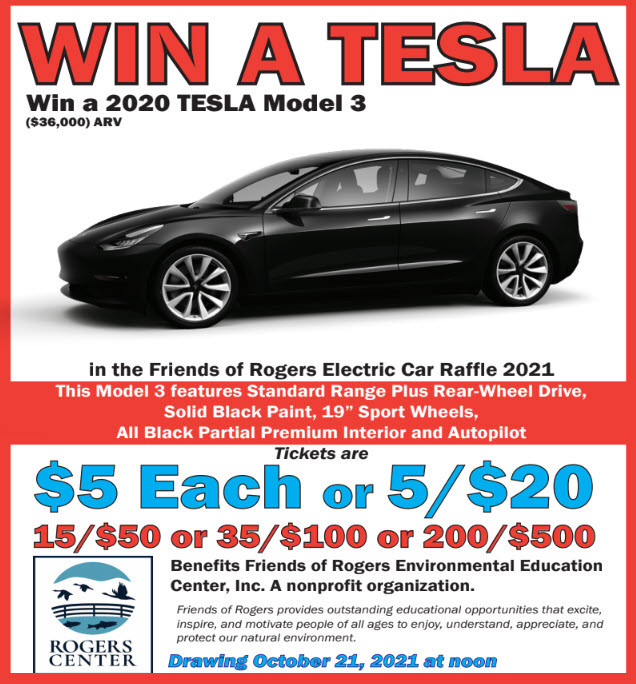 Buy your raffle tickets at the Car Show!  Be sure to stop at the exhibit for Friends of Rogers Environmental Education Center and have a chance to win a Tesla.  For full details, visit https://friendsofrogers.org/raffle/2021/ .
Oneonta Ford LLC - 2021 Ford Mustang MACH E
Oneonta Ford has been a family-owned business since 2006. Our motto is "We make it easy!" We back that up with superior customer service and proudly offering an award-winning selection of trucks, SUVs, cars, and vans. Our welcoming Ford Certified Service & Parts teams take the hassle out of our customers' maintenance needs. We are committed to reinvesting in our community through a variety of sponsorships and partnerships with local organizations.

Charge NY is New York State's initiative to get more electric cars and trucks on the road.

Electric vehicles (EVs) save money and reduce air pollution. Compared to gasoline-powered cars, EVs are more energy efficient and cost about 50 to 70 percent less to operate per mile. Charge NY is helping accelerate electric car sales, which have surpassed 30,000 since 2011. The State is focused on raising awareness of technology and supporting the installation of more charging stations to make it easy to travel anywhere in New York in an electric car.
Royal Hyundai of Oneonta -
2021 Kona Electric Limited
2021 IONIQ PHEV LIMITED

Better drives us. From the vehicles we sell, to the services we offer. Follow us as we strive for better!
 
 
Anything automotive you could ever want is situated in one convenient place. At Royal Hyundai, located in Oneonta, NY, we prioritize customer satisfaction. We're confident that our broad selection of auto parts, financing support and certified technicians will make your vehicle ownership experience a positive one!
New York State Electric & Gas (NYSEG)
NYSEG will present one of their Chevy Bolt EV Fleet Vehicles and also educate customers on the EV TOU (time of use) Rate. TOU rates are an incentive to shift charging times to off-peak (lower demand ) hours of the day and typically require a separate meter.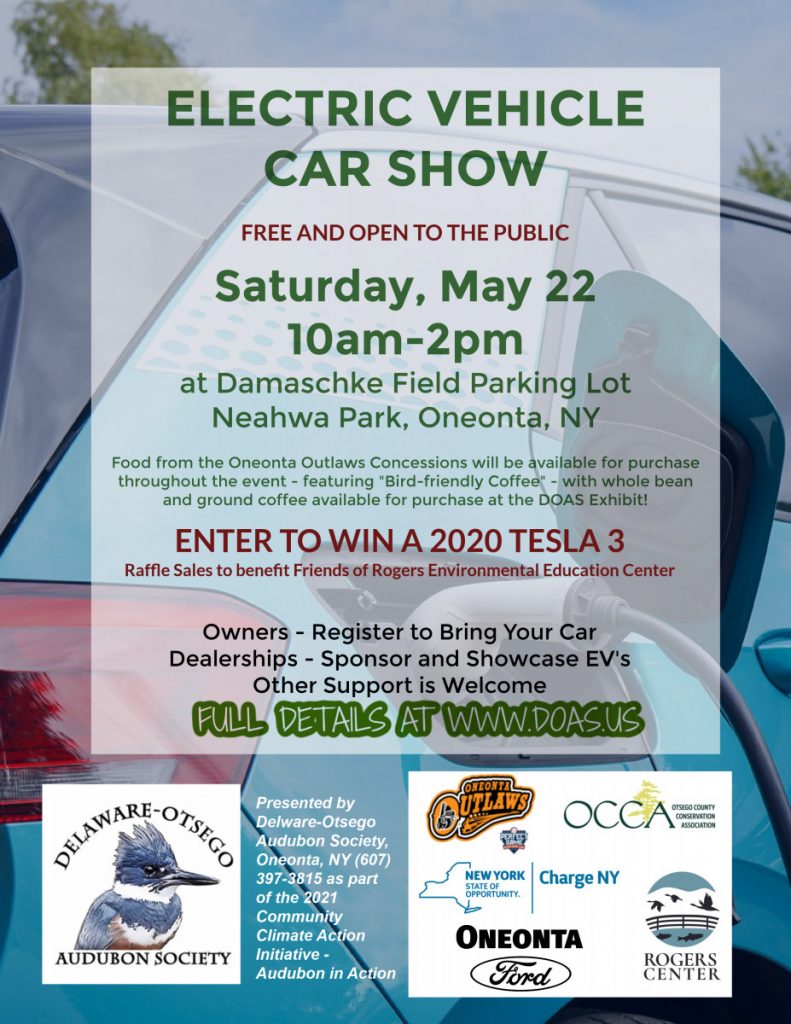 This program is part of the DOAS Climate Action Leadership Program, funded in part through a 2020-21 Audubon in Action Grant from National Audubon Society.
Electric Vehicles and Owners
Sandy Bright and Charlie Scheim, Oneonta, NY
"We had been thinking about this for quite a while, and we were inspired by the Audubon Society electric car webinar. We were also amazed at the tax rebates that were available."
Randy and Cindy Warner, Norwich, NY
"I'm retired. Have always owned the most economical vehicles I could afford. My Tesla was the next step in the process. Charging at night rate for pennies and having a full charge/tank in the morning you can't beat it. After over 2 years and almost 30,000 miles I'm very happy with my decision."
Kelly Eckmair, Oneonta, NY
"Prior to Pandemic I drove a LOT and always thought ev's were interesting but didn't get enough mileage to the charge for me. Then I learned about the KONA and researched it – it's a sporty little SUV that gets awesome mileage. We also installed solar panels so we could generate our own electricity for our personal and EV use."  Accompanied by Gary Smith.
Stanley Rusin, Oneonta, NY
"EV enthusiast!! Love EVs and I know a lot about them. Excited for this!!"
Lawrence Nienart, Oneonta, NY
"My 1993 Saturn was on it's last legs. I had been considering a "hybrid" like the Volt (mostly electric, with battery backup). But the more I thought about it, the more I thought: "Just ditch the gasoline engine. You would still be stuck with oil changes, belts exhaust system, etc." A pure electric does away with all that. I considered the base level Tesla, but at the time, delivery dates were many, many months, and i needed a car right then. Thus the Bolt. Been extremely happy with it. I also have solar panels now on the house. On a good sunny day, I get about 150 free driving miles."
Lance Wong, Troy, NY
"Initially it was to save on my gas bill. But then the more I learned about Tesla, the more I became interested in them, their cars and their selfless "mission" which is to "to accelerate the world's transition to sustainable energy". I'm on board with that. I submitted my preorder for the Model 3 within the first hours of it being available online March31, 2016. I still love the near silent running at low speeds. Its like your'e just floating away…."
Zevi Rubin, West Winfield, NY
"Love technology and couldn't figure out why car companies weren't modernizing their vehicles. Tesla has the current lead in tech so it was an obvious choice.
The moment I knew it was the right decision was when my wife said she hates that her current ICE car "would hit the car in front of her if it slowed down or go off her road if there was a turn". The time has come to eliminate needless car accidents".
Steve Talevi, Cooperstown, NY
"I like to pass by filling stations."
Nancy Mathisen, Oneonta, NY
"Need to transition away from fossil fuels. Doesn't run on gasoline. Electricity can be produced sustainably."
Gerri Wiley & Wes Ernsberger, Owego, NY
My partner Wes and I work to stabilize the climate in both our personal lives and in our community. In addition to living in the walkable Village of Owego where we walk or bike for our groceries, we enjoy a whole food plant-based diet, thereby reducing huge amounts of greenhouse gases while super-charging our health. Our church, under Wes's guidance, included envelope improvements and installation of a ground-source heat pump system in its recent renovation. Prior to many of our meetings becoming low-carbon Zoom versions, transporting ourselves here and there in our ICE vehicles did not align with our mission. Thus, when my 20-year-old Subaru staged an impressive gas tank leak right near a dealership selling a used Nissan Leaf, I purchased the Leaf on the spot. We LOVE the Leaf! It is so fun to drive and we can 'fill it up' supporting 100% renewable electricity via our ESCO supply and subscription solar plans. It's the 3rd best way to travel after 1) walking/biking and 2) using public transportation. 
2020 Chevrolet Bolt LT EV
John Hampel & Kay H. Parisi-Hampel, Downsville, NY
I purchased this left over Bolt from dealer's inventory 3 weeks ago. It is exciting to go 259 miles on a single home charge.
Tom Wise, Oneonta, NY
Love the quiet vehicle and its driveability. It's exciting to have 

new

 technology as well.
Greg Tyler, Cazenovia, NY
I've owned 4 different plug-in vehicles since 2009, starting with a converted 1993 Ford Escort. I've been involved in National Drive Electric Week and Drive Electric Earth Day events since 2012. I enjoy driving and promoting EVs.
Rick and Wendy Weeks, Cooperstown, NY
Retired, EV enthusiast,
Love my car because it runs on sunlight!
Jeanne Pizzuto-Sauve and Joseph Sauve, Chittenango, NY
We've been interested in Tesla for quite a while. Because we drive a lot and we wanted to be more environmentally conscious, we decided a Tesla made the most sense for us. We actually started our journey toward sustainable, environmentally-conscious decision making with a solar panel installation in December 2018. We put our deposit down on the Model Y in October of 2019 and took delivery in August of 2020. We couldn't be happier with our purchase! We love everything about our Tesla especially waking up to a fully charged car. We've taken it for trips to the Catskills and to Lake Placid, and charged for free at the hotels we stayed in. (Can't complain about that!) It's guilt free driving and it's fun!
Adam Agoglia, Oneonta, NY
Instant torque!