Native Plant Summit at SUNY Oneonta
October 13, 2018 @ 1:00 pm

-

5:00 pm

Free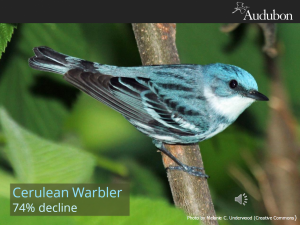 Updated October 5, 2018
Members of the public are invited to a FREE Native Plant Summit, that will take place at SUNY Oneonta, Hodgdon Instructional Resource Center (IRC)- Lecture Hall #2 on Saturday, October 13, 2018 from 1pm to 5pm. The afternoon will include networking and learning opportunities about using Native Plants in your home and business landscape, why it is important to do so and other ways to be involved with stewardship efforts on a local level.
The following Exhibitors & Vendors will be available from 1pm to 5pm:
Habitat Gardening in Central NY

– As a chapter of Wild Ones: Native Plants, Natural Landscapes, Habitat Gardening in Central NY promotes environmentally sound landscaping practices to preserve biodiversity through the preservation, restoration and establishment of native plant communities. http://hgcny.org
The Perennial Field

– Informational display – Offering personalized garden consultation, design and installation since 1986, Otego, NY. http://perennialfield.com/

Richard

Kulibert

from

Nannyberry Native Plants

Dan Segal from

The Plantsmen Nursery
Cornell Cooperative Extension Master Gardeners
SUNY Botany Club
SUNY CLUB, Edgy Veggies https://connect.oneonta.edu/organization/edgyveggiessociety
SUNY Environmental Activism Club – The Environmental Activism Club is tasked with enhancing awareness within the campus and surrounding Oneonta community about environmental issues that affect all living beings on Earth. https://connect.oneonta.edu/organization/protectyourenvironment
Delaware-Otsego Audubon Society

– A chapter of the National Audubon Society, covering the northern Catskill Mountain and upper Susquehanna River region of New York State. The organization is dedicated to the natural environment, with activities focused on protection and maintenance of ecological systems, wise use and conservation of natural resources, and environmental quality improvement. Exhibit and information, and sale of natural history resources, hawkwatch apparel, bird-friendly coffee. https://doas.us/
Presentation Schedule:
2:00 pm: Sustainability on Campus – Rachel Kornhauser, Office of Sustainability, SUNY Oneonta

2:30pm: Audubon's Plants for Birds Program – Kelly Knutson, National Audubon Society, Audubon New York

3:00pm: Invasive vs Native Plants – David Cox, Agriculture-Horticulture Program Leader, Cornell Cooperative Extension

3:30pm: Community Stewardship and the Culture of Lawns – Dr. James Mills, Department of Geography & Environmental Sustainability
This program is an outgrowth of a Climate Change Training Workshop that took place in March of 2018 to help to identify ways to make a difference in our local communities and is coordinated in collaboration with Audubon New York, SUNY Oneonta Office of Sustainability, and the Delaware-Otsego Audubon Society.
Learn about the importance of using native plants (and perhaps purchase a few for your 2019 garden)! This program is free and open to the public.
For more information contact Kelly Knutson, Audubon New York at 518-869-9731.