Delaware-Otsego Audubon Society (DOAS)
Established in 1968 – A Chapter of the National Audubon Society since 1970

DIGITAL PRESENTATION – Slogs through Bogs: Beauty, Loss, and Preservation
April 17, 2020 @ 7:30 pm

-

8:30 pm

Free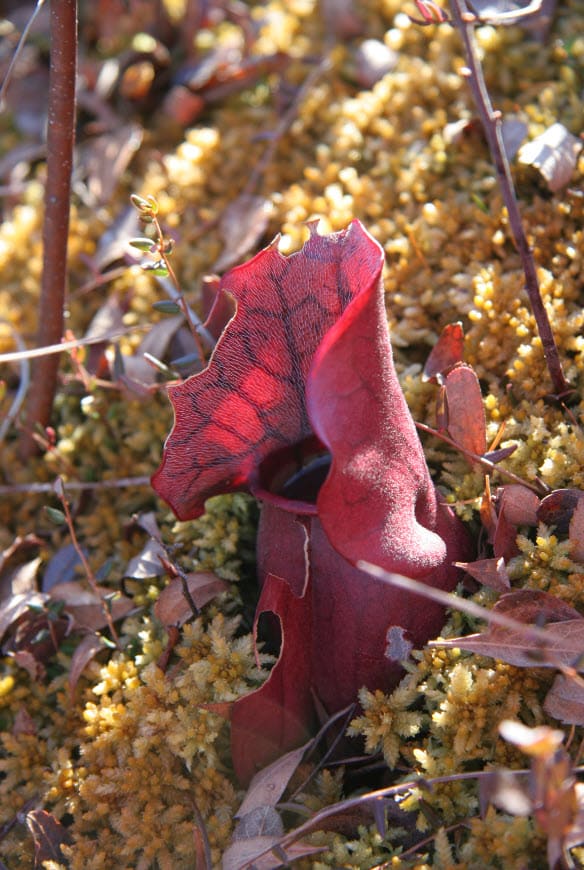 Image: Carnivorous purple pitcher plant; Image by Lilly Schelling, NYS Office of Parks and Recreation, Historic Preservation.
This program will be presented digitally. 
Bogs and wetlands are arguably the richest habitat environments in our region.  Join Delaware-Otsego Audubon Society on Friday, April 17 for a special program that will feature the life that is found at one of our local bogs.
The program will be presented by Dr. Donna Vogler, Professor of Biology at SUNY Oneonta.  Dr. Vogler teaches courses in Ecology, Wetlands, and Ethnobotany. She earned a B.S. and M.S. from Ohio State and Iowa State, respectively, and a Ph.D. from Penn State (1997) where she focused on pollination biology. Recently she has become more involved in regional plant surveys, especially of invasive species and re-vegetation of restored wetlands. This past summer (2019) Donna completed a survey of the relatively pristine Cranberry Bog of the Greenwoods Conservancy, which will be a focus of her talk.  Donna also serves as Vice President of the Board of Directors for the Otsego County Conservation Association.
Related Events
We envision a healthy world where people and wildlife thrive and natural resources are protected.
The mission of Delaware-Otsego Audubon Society is to protect our natural environment and connect people with nature
 to benefit birds and other wildlife through conservation, education, research and advocacy.
Delaware-Otsego Audubon Society
P.O. Box 544
Oneonta, NY 13820
(607) 397-3815
info@doas.us
© 1968-2021 Delaware-Otsego Audubon Society
Images and drawings on this site are used with permission of the artists and are subject to copyright.