Trees for Tributaries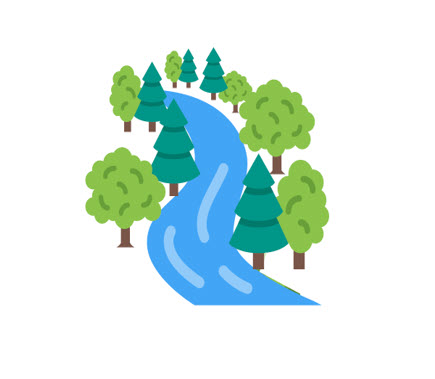 November 16, 2020
@
6:30 pm
-
7:30 pm
Streams are at their best when the riparian area, or land area next to the stream, is forested. This program provides landowners and municipalities with native trees and shrubs at no cost to reforest these streamside areas.
The Trees for Tributaries Program is a great way to take action to reduce atmospheric carbon while providing needed steps to improve our riparian buffer zones in our local communities. Please join us as we host Taylor Held of the Upper Susquehanna Coalition who will overview how this program can help get trees and shrubs planted alongside waterways throughout our region.
This webinar is specifically for landowners and municipalities to support local reforestation efforts to decrease erosion, reduce flooding damage, improve wildlife habitat and protect water quality along our streams and waterways.
This program, made possible by the New York State Department of Environmental Conservation (NYS DEC) and the Upper Susquehanna Coalition, is an opportunity to reforest streamside areas throughout our region. If you have a stream or waterway that runs through your property, this program is for you.
PRE-REGISTRATION IS REQUIRED AT
https://us02web.zoom.us/webinar/register/WN_qNGw2uo6SM2LGGETvMF96Q
If the riparian area is not vegetated, or if the vegetation is of poor quality, stream stability is vulnerable. This vegetation, or riparian buffer, not only provides stream stability, but also adds terrestrial and aquatic habitat. The riparian area aids in stream stability by slowing flood waters as well as reducing bed and bank erosion. Both aquatic and terrestrial habitats benefit from this area too – shaded streams have lower temperatures and higher oxygen content providing for a more habitable area for invertebrates and fish. Riparian buffers filter out nutrients from storm water, protecting waterways from nutrient pollution. Diverse, shaded riparian areas provide a refuge and corridor for land animals, and attract pollinators and migratory birds!
In addition to all of this, riparian forest buffers enhance the aesthetic and economic value of our properties, may create privacy green screens, or create hunting ground.
Learn how the Upper Susquehanna Coalition can help you plan and plant your buffer through this program. The main eligibility requirement is to have a stream on your property. Both privately owned and public sites qualify for the program.
About our Presenter:
Taylor Held is the Upper Susquehanna Coalition's Riparian Buffer Technician. Taylor graduated from SUNY Oneonta in May 2019 with a dual major in Environmental Science and Geography and a minor in Biology. During her time at college, she volunteered with the Upper Susquehanna Coalition every semester by planting trees to establish riparian buffer zones.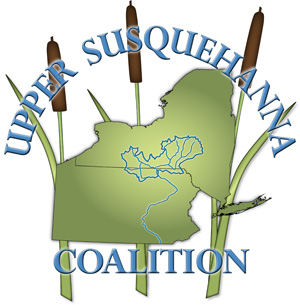 The Upper Susquehanna Coalition protects and improves water quality and natural resources in the Upper Susquehanna River Basin with the involvement of citizens and agencies through planning, education, coordination, funding, project implementation and advocating for our water resources.
Join Our New Network!
We have created our own network to discuss topics, share resources and information and support participants, provide feedback, and more. Please visit https://network.doas.us to request to join our DOAS Network and our Climate Action Leadership Group.