Winter Golden Eagle Count 2016
February 6, 2016 @ 7:00 am

-

4:00 pm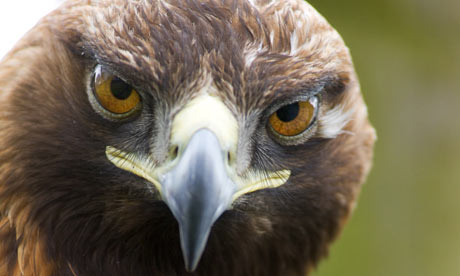 As part of our effort to understand the numbers and range of winter resident Golden Eagles we will once again conduct a one day raptor count in Delaware County. We are hoping for better weather this year. Because of weather concerns, we have set a target date within a 4 day window. The target date is Saturday, February 6. Teams can decide to cover any day from Friday the 5th to Monday the 8th based on weather or other factors.
At least one highly skilled birder who can identity distant eagles by silhouette needs to be on each team. These team leaders can bring along others, or we can team them with other people as spotters. Golden Eagles are the focus but all raptors will be counted.
If you would like to participate in this count, please contact Tom Salo at salothomas@gmail.com or 607-965-8232. If you are believe you are skilled enough to lead a team, share information about your experience and skill level. If you have a preferred part of the county you want to survey, we will try to accommodate you. Participants will be sent a territory map, data form and count protocol.