DATE CHANGE – Woodcock Walk at Parslow Road
April 11, 2018 @ 7:00 pm

-

8:30 pm
DATE UPDATED DUE TO HIGH WIND ADVISORY ON 4/4:
Delaware-Otsego Audubon Society Board Director, Bob Donnelly will be leading a Woodcock Walk in conjunction with our friends at the Otsego Land Trust at the Parslow Road Conservation Area in Oaksville on Wednesday evening, April 11 at 7:15pm.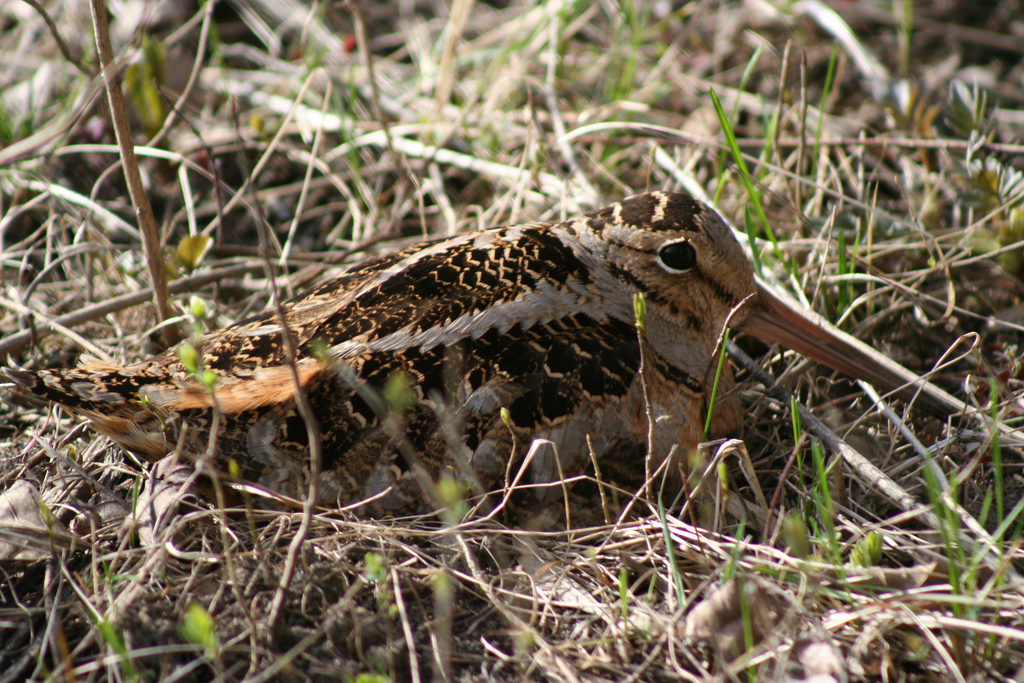 Evening Bird Watch and Woodcock Counting Hike
Wednesday April 11, 2018
7:15 PM-8:15 PM
Parslow Road Conservation Area
127 Parslow Road, Town of Otsego
Spring weather is just around the corner, which means it time for the American Woodcock to perform its spring "sky dance"! Join Otsego Land Trust Staff and local birder Bob Donnelly for an evening bird watch and Woodcock Counting Hike at Parslow Road Conservation Area.
American Woodcock spend most of their time hidden in fields and on the forest floor, where they probe for earthworms. But on spring nights, males perform very conspicuous displays, giving a buzzy peent call, then launching into the air. Their erratic display flight includes a distinctive, twittering flight sound and ends with a steep dive back to the ground. The wet thickets, shrubby swamps, and open fields at Parslow Road Conservation Area are ideal habitats for these interesting birds that have unfortunately seen a population decline over the years.
The hike will begin at 7:00 pm with a walk on the trail listening and looking for the birds that inhabit this protected property. The sun is expected to set at 7:30 pm at which time the group will position itself in the best location to view and count the Woodcocks. The hike will be on the trail, but it may be wet, so please dress appropriately. A headlamp or flashlight and binoculars are recommended. To RSVP, please email Marcie (Marcie@otsegolandtrust.org) or call 607-547-2366.
Parslow Road Conservation Area is owned and protected by Otsego Land Trust for public enjoyment. Please visit otsegolandtrust.org to learn more about Parslow Road and Otsego Land Trust's other protected properties.