Delaware-Otsego Audubon Society (DOAS)
Established in 1968 – A Chapter of the National Audubon Society since 1970

November 2016
Bird Seed and Bird-friendly Coffee Pre-orders will be available for pick up on Saturday, November 5 from 9am to 11am at the Walmart Parking lot, Southside, Oneonta. Look for the trailer and DOAS Banner along with a few of our Board Members!
Find out more »
+ Export Events
We envision a healthy world where people and wildlife thrive and natural resources are protected.
The mission of Delaware-Otsego Audubon Society is to protect our natural environment and connect people with nature
 to benefit birds and other wildlife through conservation, education, research and advocacy.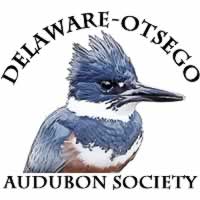 Delaware-Otsego Audubon Society
P.O. Box 544
Oneonta, NY 13820
(607) 397-3815
info@doas.us
© 1968-2021 Delaware-Otsego Audubon Society
Images and drawings on this site are used with permission of the artists and are subject to copyright.