Successful Eagle Trip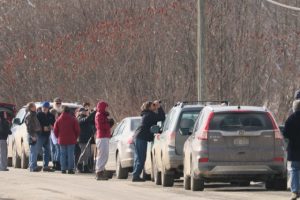 Thirty-five eagle seekers turned out on Jan. 20 for this year's excursion to the Delaware County reservoirs and rivers. It was a pleasant, balmy 40 degree day that provided a welcome outdoor experience after a month of cold and snowy weather.
The eagle cooperated, although not in the numbers of recent years. 10-15 birds were spotted, depending on which car you were in. Good sightings included an adult and an immature Bald Eagle on a deer carcass on the ice of Cannonsville Reservoir, and a very placid adult pair at a nest in Deposit.
Other species spotted during the trip included Red-tailed Hawks, Common and Hooded Mergansers, Canada Geese, Redheads, Mallards, Black Ducks, and Wild Turkeys.
The day ended with a good meal and good company enjoyed by 25 of the participants.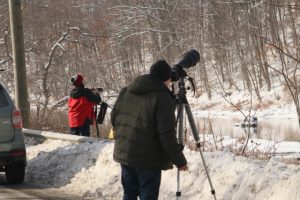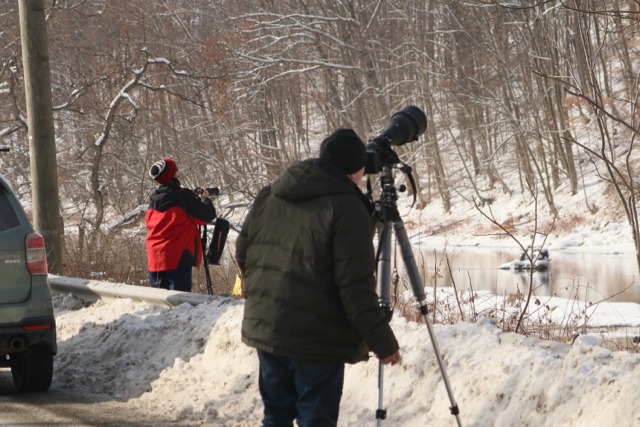 Photos by Rod Sutton.