Bluestone Wind Project
This proposal is for a large wind project adjoining western Delaware County in the Broome County towns of Sanford and Windsor. The proposed Bluestone Wind farm is within the Golden Eagle migration corridor, and near a major concentration area for Bald Eagles (the Cannonsville Dam in Deposit).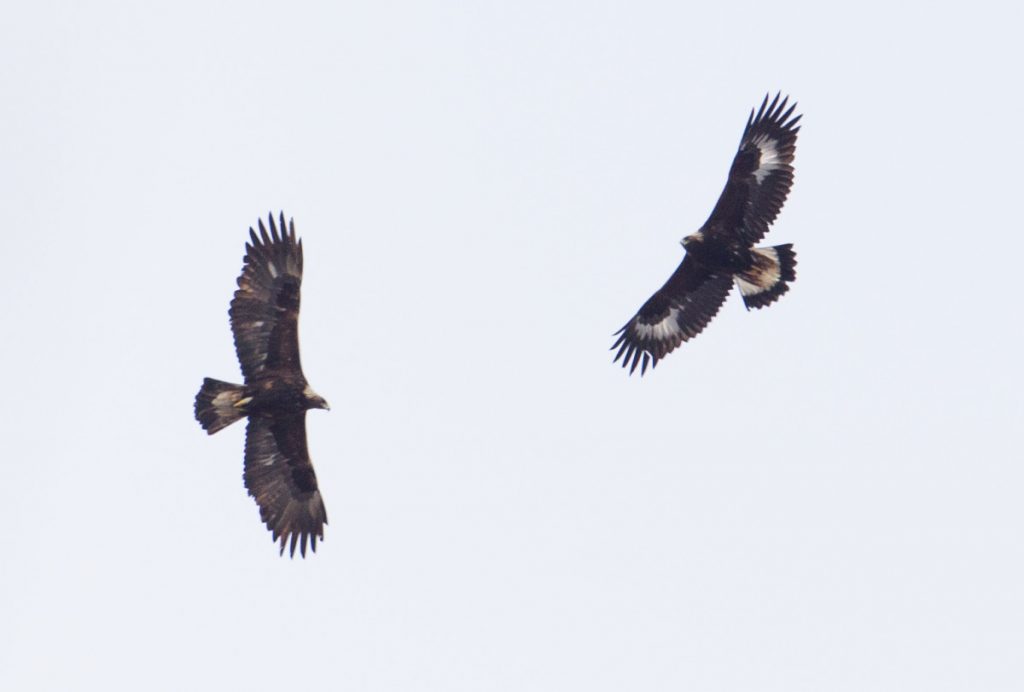 DOAS is formally involved in the review of the project as a registered party with the NY State Public Service Commission, which will make determinations and provide approvals. We applied for – and received – intervenor funding to obtain GPS migration data for Golden Eagles, and conduct raptor surveys in the fall of 2017 and Spring of 2018. Due to high numbers of non-migrating eagles found last March, we are seeking to conduct additional survey work in March of 2019.
Information to date can be found below. Thank you to all who have supported this effort with donations! Use the Golden Eagle Research button below to donate.
APRIL 2019 UPDATE AND PUBLIC REPORTS
Protecting Golden Eagles (Update and File Links 4/19/19)
Sanford Field Map with Turbines
We have a special interest and concern for these iconic birds that pass the Franklin Mt. Hawkwatch in good numbers in fall. More information on the project, including DOAS comments on the raptor surveys, is available here: DOAS Scoping Comments on Bluestone Wind Project
Use the button below to donate specifically to the Eagle Conservation Fund. This is a dedicated fund that at the current time will be used to defray legal expenses for the Bluestone Wind Project. Any remaining funds that might exist in this fund will be used for Eagle Conservation projects and work in our region.