Wait to Mow, Let Grasslands Birds Grow
Grasslands are ready to grow! There is evident interest in preserving and/or creating grassland bird habitat, and with proper development and management these potential nesting areas can help to increase the numbers of some declining species.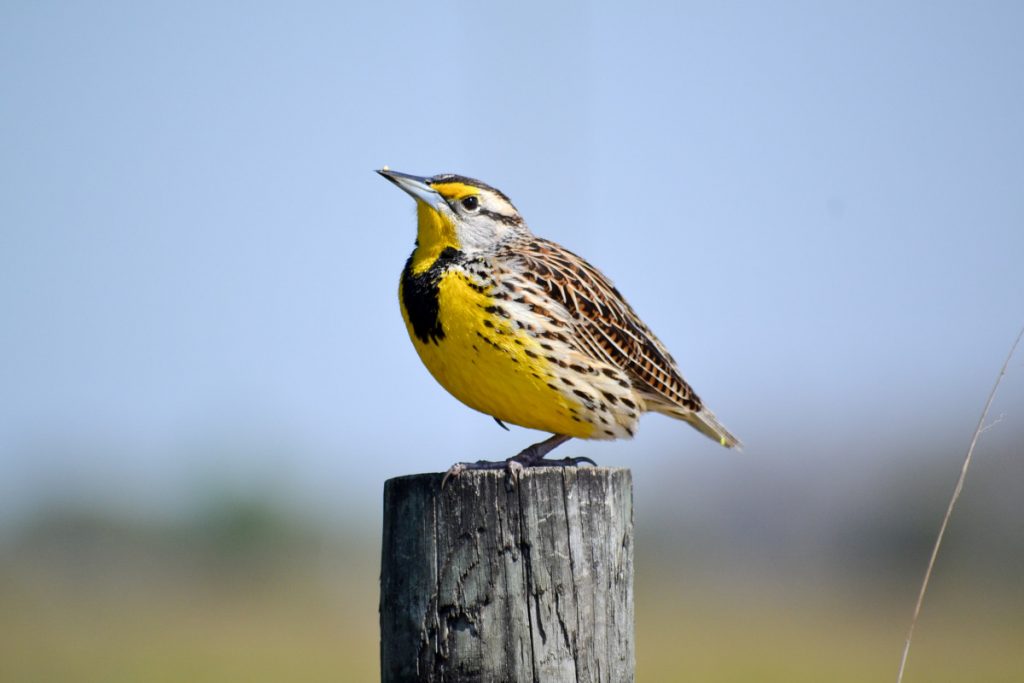 In November 2020 I listed some basic information about grasslands:
https://doas.us/wp-content/uploads/2020/11/kf_nov20-1.pdf
Further research has provided a variety of information.
If you have potential grassland acreage or know someone who may be interested in this, now may be a good time to have a conversation. DOAS will recognize efforts with a simple sign if the landowner wishes!
Massachusetts Audubon provides management resources directed towards land that is publicly-owned or owned and managed by land trusts and other conservation NGOs. Privately owned land is equally valuable but landowners must be able to handle the financial demands necessary to keep grassland habitat viable. General guidelines include not mowing after May 15 or before mid-July. The same nest-site fidelity that often dooms those birds returning to frequently mowed fields will guarantee their success under these circumstances.
https://www.massaudubon.org/content/download/19413/274073/file/Best-Management-Practices_Grasslands.pdf
The Grassland Bird Trust whose mission is "Conserving critical habitat for endangered, threatened and rapidly declining grassland birds" offers a wealth of information focused on Conserving Land, Preserving Biodiversity, and Mitigating Climate Change.Your time will be well spent at their website.
www.grasslandbirdtrust.org/
The Rochester Birding Association has posted a program featuring Allan Strong who addresses "Conserving Grassland Birds in Agricultural Landscapes".This program is comprehensive, and I highly recommend spending time viewing this.
https://www.youtube.com/watch?v=GXBHPp4Kzc8
Cornell Cooperative Extension has information entitled "Hayfield Management and Grassland Bird Conservation".
www.nyfoa.org/application/files/6314/7948/6092/HayfieldsGrassland_Birds_3MB.pdf
NYSDEC offers general information on their website.Mention is made of monetary incentives for farmers who delay cutting, but that funding is no longer available.
www.dec.ny.gov/pubs/86582.html
Your interest and efforts are appreciated, and hopefully your reward will be bubbling, piercing, buzzing and other fascinating sounds emanating from your grasslands.