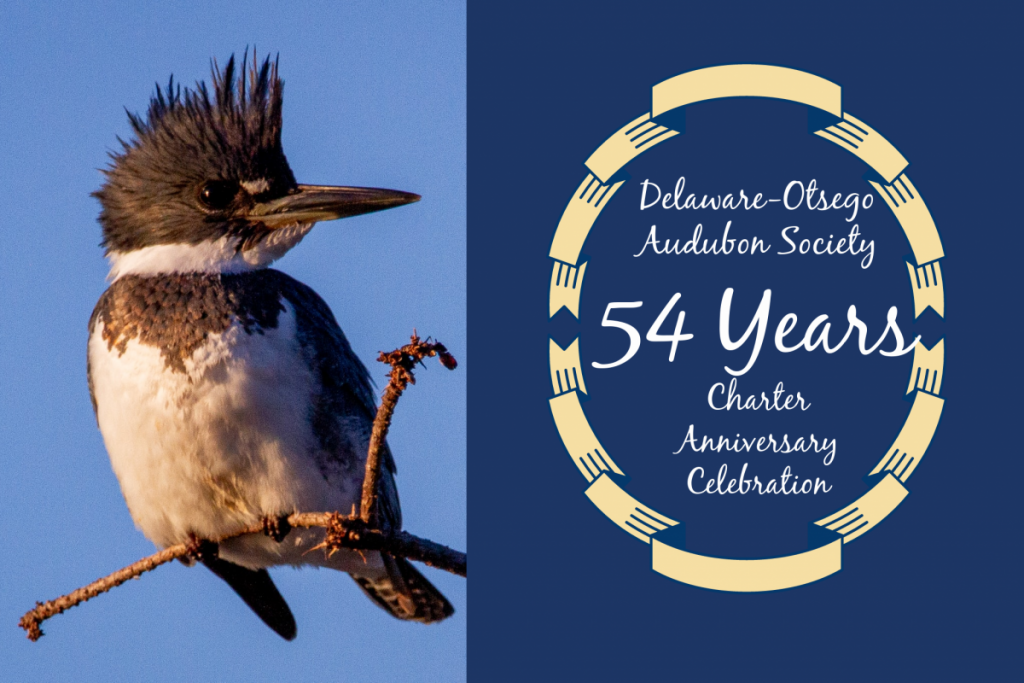 DOAS 54th Anniversary Celebration (VIRTUAL EVENT) – Friday, October 15, 2021
Mark Your Calendars for the 54th Anniversary Celebration of the founding of Delaware-Otsego Audubon Society, taking place on Friday, October 15, 2021 starting at 6:30 p.m. Unfortunately, due to the ongoing Covid-19 pandemic, we will not be hosting our usual Charter Dinner in-person this year.
After reviewing the results of our online survey and after lengthy discussion, the DOAS Board of Directors, out of an abundance of caution, concluded that it would be best to forgo the in-person dinner. Like last year, the celebration will take place completely online.
The familiar Bucket Raffle is currently underway and has gone virtual. It features many fine items generously donated by local artisans and patrons. Photos of all raffle items and information for how to obtain raffle tickets are available at the link below. For patrons who do not use the internet, we will gladly mail you the raffle information. Contact us by phone at 607-397-3815 or by mail at PO Box 544, Oneonta, 13820.
Our featured presenter will be naturalist and author Scott Weidensaul, who provided a captivating program for us in April on the wonders of migration. His Zoom presentation for the Charter Celebration will focus on the smallest owl found in the east, the Northern Saw-whet Owl, a species he has been researching for over a quarter of a century. Details about Scott's presentation are available at the link below. You can register to attend on this page or on the program detail page.
A donation of $25 is suggested (but not required) in lieu of dinner fees. You must register in advance for the celebration/webinar using the form below by October 15th. After registering, you will receive a confirmation email containing information about joining the webinar. You will receive a reminder email the day before the event.
Click Here to View Raffle Items
Scroll to bottom to Register and/or Purchase Raffle Tickets
Agenda
6:30pm Charter Celebration Welcome and DOAS Annual Report
Final Raffle Sales (ticket sales will end at 7:30pm)
7:30pm KEYNOTE PRESENTATION: The Northern Saw-whet Owl with Scott Weidensaul
8:30pm Raffle Drawing Winners Announced
Event Closing
KEYNOTE: Twenty-five Years of Late Nights and Wee Owls
This program is scheduled to begin at 7:30pm. Pre-registration is required.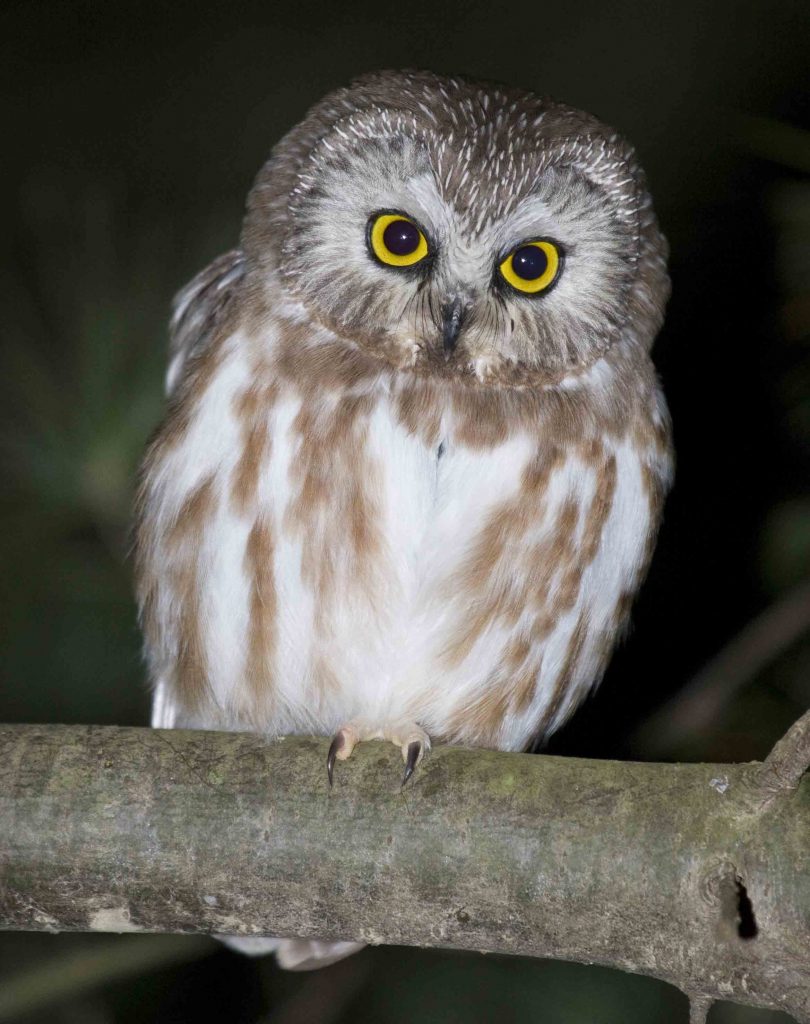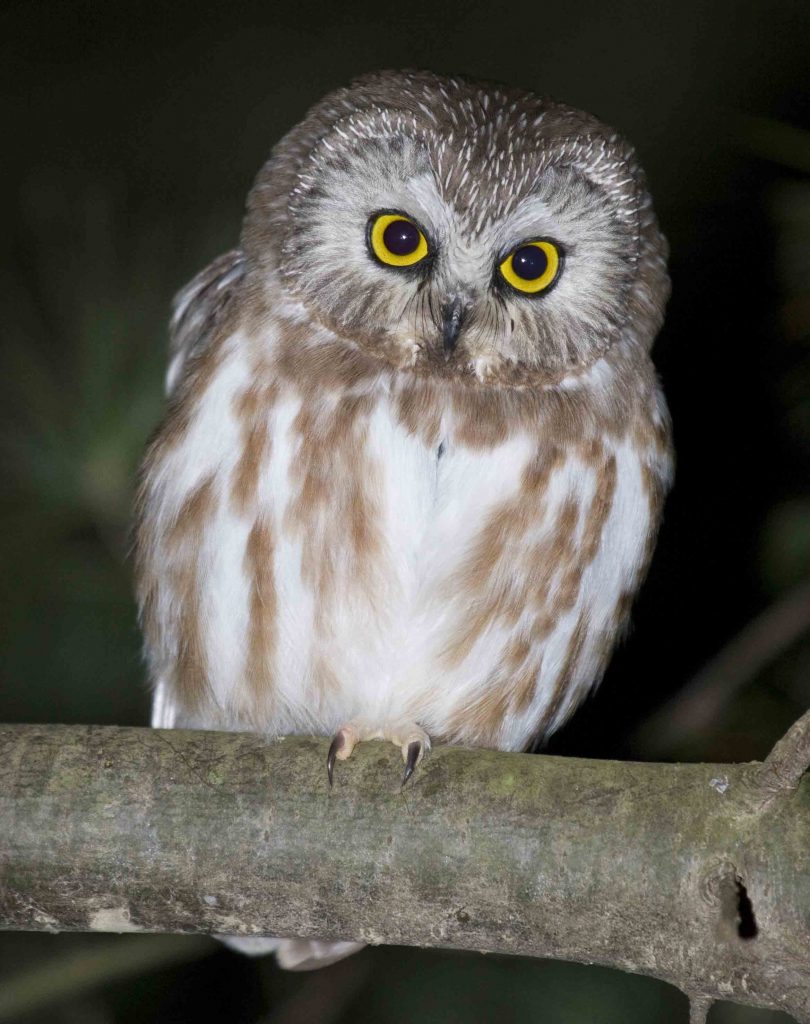 For the past quarter-century, researcher and author Scott Weidensaul has overseen a major project to understand the migration of Northern Saw-whet Owls in the central Appalachians, using a variety of techniques — banding, geolocators, radio telemetry, even radar and infrared cameras — to study their movements. After banding more than 12,000 owls, he and his colleagues have peeled back much of the mystery around this smallest of Eastern owls, but many questions still remain — and they're not going to get a good night's sleep in the fall any time soon.
About the Presenter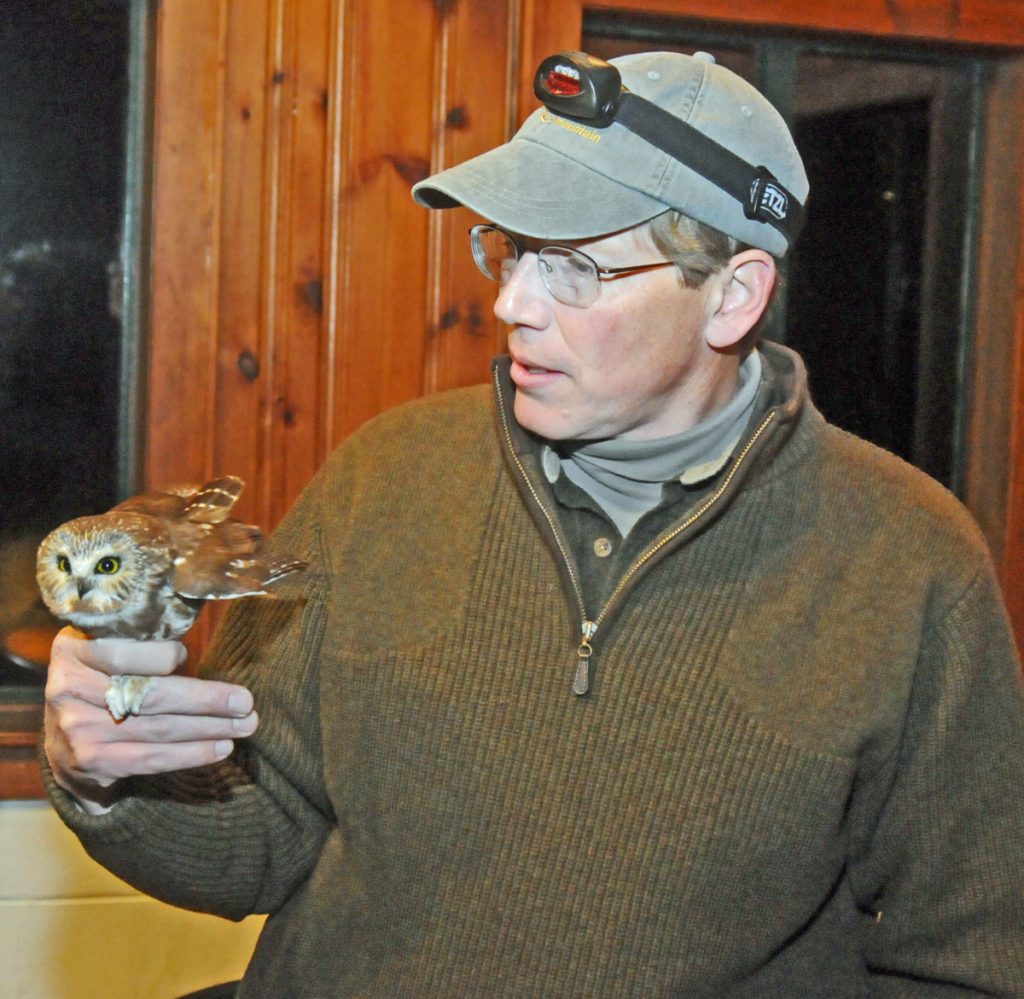 Scott Weidensaul is the author of more than two dozen books on natural history, including the Pulitzer Prize finalist "Living on the Wind" and his latest, the New York Times bestseller "A World on the Wing." Weidensaul is a contributing editor for Audubon, a columnist for Bird Watcher's Digest and writes for a variety of other publications, including Living Bird. He is a Fellow of the American Ornithological Society and an active field researcher, studying saw-whet owl migration for more than two decades, as well as winter hummingbirds, bird migration in Alaska, and the winter movements of snowy owls through Project SNOWstorm, which he co-founded.
Scroll Down to Register and/or Purchase Raffle Tickets
Birds are important because of the role they play in the natural world as pollinators and seed disbursers, assisting with the balance of nature by eating insects. They also clean up things that would go unattended otherwise. Birds are important TO ME because of the kinship that I feel with another living species, and the joy that they bring to me year around. Encountering spring migrants feels brand new every time! I feel responsibility for their well-being and take care not to disturb their nesting with unnecessary sounds, disturbance or habitat destruction. I respect the incredible work they do to bring about future generations.
Birds have always been an early warning system for our environment–the "canary in the coal mine." It was the decline in bird species high on the food chain that tipped us off to the dangers of DDT and other chemicals. More recently, high altitude and high latitude birds are demonstrating the first definitive effects of global change. If science had been more advanced in the 1800s, the extinction of the Passenger Pigeon could have served as a warning about habitat destruction. This not just about protecting the birds–although that is a worthy goal–but all of these threats will ultimately reach the human race.
In addition to being indicators for environmental health, birds matter because they allow people all over the world to enjoy and appreciate nature. Caring about birds often leads to caring about their habitats and creates a stewardship ethic to protect our natural resources. Birds connect communities.
We envision a healthy world where people and wildlife thrive and natural resources are protected.
The mission of Delaware-Otsego Audubon Society is to protect our natural environment and connect people with nature
 to benefit birds and other wildlife through conservation, education, research and advocacy.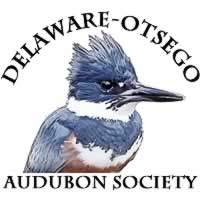 Delaware-Otsego Audubon Society
P.O. Box 544
Oneonta, NY 13820
(607) 397-3815
info@doas.us
© 1968-2023 Delaware-Otsego Audubon Society
Images and drawings on this site are used with permission of the artists and are subject to copyright.