Voting takes on this will place on February 5, so calls and emails are best by end of day on Feb. 3.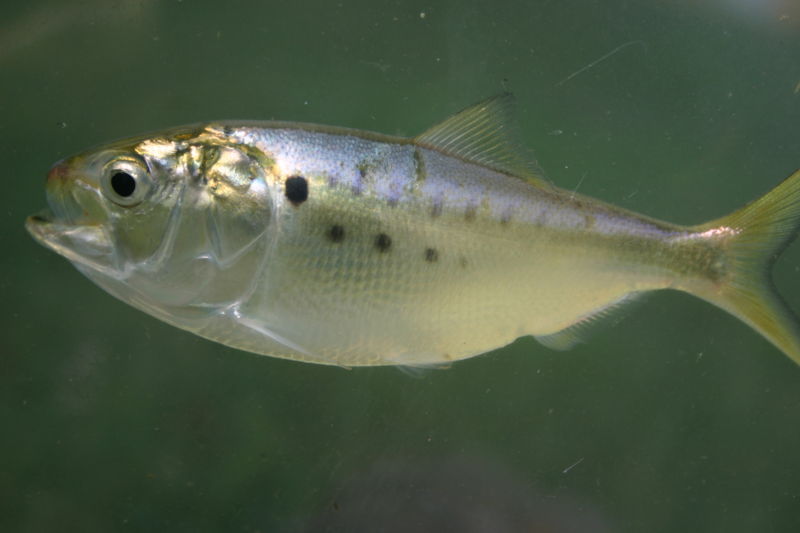 A sample email (or phone call speaking points) is below:
I am emailing today in regards to the ecological reference points for the Atlantic menhaden fishery.  Atlantic menhaden should be managed more than just a fish being removed from the ocean; they should be managed in a way that takes into account their role in the ecosystem.  
I'm an avid birder, and care about the health of seabirds. 70% of seabird populations have declined since 1970. Seabirds face many threats including climate change, pollution, and overfishing, and they rely on forage fish like menhaden to survive. Taking steps to manage forage fish populations effectively will reduce one threat and help their populations rebound.
Seabirds aren't the only ones who will benefit – menhaden support a robust ecosystem along the Atlantic seaboard, including whales, dolphins, and larger fish, which are critical to coastal economies.
Healthy menhaden stocks support healthy ecosystems, which in turn support the Atlantic Coast's tourism economy. All along the East Coast there are almost 29 million resident and nonresident wildlife watchers, generating over $17.7 billion in ecotourism per year.  By feeding striped bass, whales, ospreys and other coastal birds, these high-energy fish are also fueling recreational and commercial industries, both important economic drivers along the coast. The Atlantic seafood industry supports 341,000 jobs and provides $46.3 billion in annual sales, while 13.9 million recreational anglers spend $16.2 million pursuing gamefish, supporting 167,000 jobs.
Thank you for your consideration in this matter. I hope you make the right decision to enact the ecological reference points for the Atlantic menhaden fishery to protect seabirds and forage fish on the Atlantic Coast.
Sincerely,
________________________________ (Your name and address)
The decision makers on this in New York State are listed below:


MAUREEN DAVIDSON
NYS DEC MARINE RESOURCES
205 NORTH BELLE MEAD RD.
EAST SETAUKET NY 11733
EMAIL: MAUREEN.DAVIDSON@DEC.NY.GOV
PHONE: (631)444-0483
FAX: (631)444-0449
POSITION: PROXY, ADMINISTRATIV




JIM GILMORE DIRECTOR
NYS DEC DIVISION OF MARINE RESOURCES
205 N. BELLE MEAD RD. STE. 1
EAST SETAUKET NY 11733-3456
EMAIL: JAMES.GILMORE@DEC.NY.GOV
PHONE: (631)444-0430
FAX: (631)444-0434
POSITION: COMMISSIONER ADMINISTRATIVE




SEN. TODD KAMINSKY
NEW YORK 9TH SENATE DISTRICT
55 FRONT ST. ROOM 1
ROCKVILLE CENTRE NY 11570
EMAIL: KAMINSKY@NYSENATE.GOV
PHONE: (516)766-8383
FAX:
POSITION: COMMISSIONER LEGISLATIVE




EMERSON HASBROUCK
CORNELL COOPERATIVE EXTEN MARINE PROGRAM
423 GRIFFING AVE. #100
RIVERHEAD NY 11901-3071
EMAIL: ECH12@CORNELL.EDU
PHONE: (631)727-7850
FAX: (631)369-5944
POSITION: COMMISSIONER GOV. APPOINT