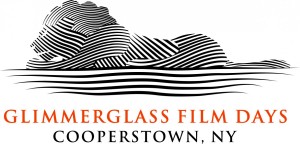 Glimmerglass Film Days will be held November 5-9 in Cooperstown. The third annual festival features films that explore "Sacred Spaces" around the world and close to home. On Saturday, November 7 at 3:15 pm, the film Rara Avis: John James Audubon and the Birds of America will be shown in the Jones Center of The Farmers' Museum. The film Rara Avis (to be shown on PBS next year) is an ambitious and beautifully-crafted documentation of John James Audubon's life and career as both an artist and naturalist. The film's director Al Reinert is a two-time Oscar nominee. (Al Reinert and Cina Alexander, 2015, 91 minutes). The cost of the film is $6 in advance www. glimmerglassfilmdays.org, or $7 at the door. The Farmers' Museum is located on State Route 80 just north of the Village of Cooperstown.
In conjunction with Glimmerglass Film Days, the Delaware-Otsego Audubon Society will lead a bird walk at noon that Saturday.  The walk, led by DOAS Directors Becky Gretton, Bob Donnelly and Charles Scheim with assistance from member Sandy Bright, is appropriate for birders of all levels and will focus on species found in shoreline and forested habitats during fall migration.  Meet on the back patio of the Fenimore Art Museum. Dress for the weather and wear comfortable shoes. The walk is open to all and free of charge.
Glimmerglass Film Days is a program of Otsego 2000, an environmental and preservation advocacy non-profit based in Cooperstown.  Film Days offers a long weekend of films, receptions, filmmaker talks, walks, a companion art exhibit, and more in Cooperstown.  For more information on Glimmerglass Film Days, please visit www. glimmerglassfilmdays.org or call 607-547-8881.
Rara Avis: John James Audubon and the Birds of America
Click Here for Information about this Film