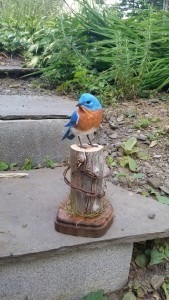 Roger Foote, award-winning wood carver, will present a program featuring bird carvings at the next Delaware-Otsego Audubon Society public meeting, Friday, Sept. 18, 7:30 p.m., in the Elm Park Methodist Church, 401 Chestnut St., Oneonta.
Mr. Foote is a retired school teacher who learned his craft from world class carvers and has created over 1500 birds in his career spanning over 30 years. He is a winner of blue ribbons and other awards along the way.
The program is free and open to the public. Refreshments will be served.