Audubon Announces Trainings and Community for Local Climate Leaders
Invitation to Join, Take Action, Make a Difference
Delaware-Otsego Audubon Society (DOAS) is kicking off a new series of programs and trainings this fall as part of the Climate Action Community Leadership Project, made possible in part through a grant from the National Audubon Society's Audubon in Action Program. Two programs have scheduled to begin the project – one that focuses on Climate Change and the dire need for action and the second that looks at projects to protect our waterways through native tree and shrub plantings in riparian zones. Details on both of these can be found below.

The project also provides the online infrastructure through a new 'Network Group' to help the organization build a community of Climate Leaders throughout their chapter region which includes Otsego County, Northern Delaware County, Western Schoharie County and Eastern Chenango County. DOAS invites all interested to join the new network and participate in the project. Participation is encouraged for municipal and government officials and leaders, community members, college students, educators and others who reside within or near to our Chapter region who are interested in working to learn about Climate Change and take meaningful action in their communities. It is expected that some funding for projects will be available as well through this project.
The Climate Action Community Leadership Project will help build a regional network of people who are interested in working towards making our communities more climate resilient. It will help provide resources and information for participants to move local projects forward with funding support (as available). Project areas include: educational, native plants, riparian buffers, local government projects, advocacy initiatives, more.
Join Our New Network!
We have created our own network to discuss topics, share resources and information and support participants, provide feedback, and more. Please visit https://network.doas.us to request to join our DOAS Network and our Climate Action Leadership Group.
Climate Action – The dire need for net zero and what you can do.
Tuesday, December 8, 2020
6:30pm on Zoom
Webinar Playback with Discussion Session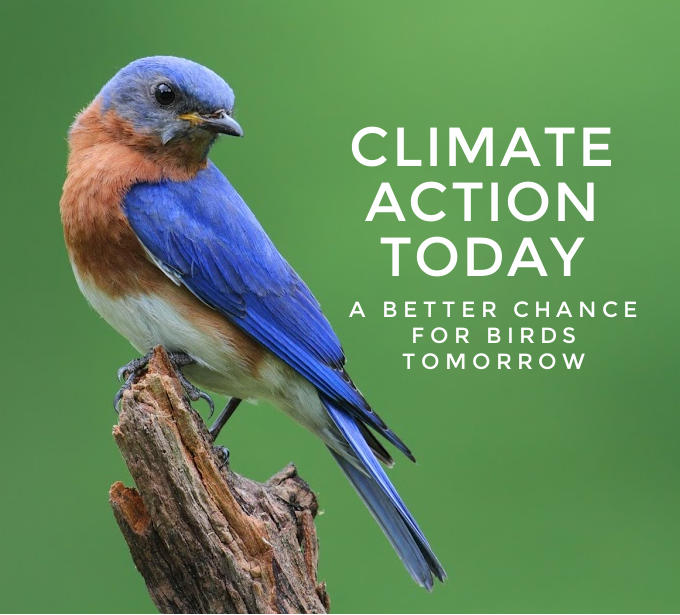 Pre-Registration Required – Register at https://us02web.zoom.us/webinar/register/WN_pICXVEeYS9ClhoTzBqVZhw
Do you want to take action for birds and people affected by our changing climate, but are not sure where to start? This session features a webinar recording with guest presenter Dr. Chandu Visweswariah, CEO of Utopus Insights and founding Board member of CURE100, a community-based not for profit aimed at achieving net zero greenhouse gases in our communities by 2040.
In the words of Dr. Visweswariah, "the best antidote to climate stress is to do something about it."
This webinar will focus on:
– Climate science and the dangers of allowing warming to exceed 1.5°C.
– Concrete pathways for bird and nature lovers to limit global warming.
– Local and personal ways to address the climate crisis.
Register Here: https://us02web.zoom.us/webinar/register/WN_GhNiNocIS7q_07yboRTMIQ
This webinar was sponsored in partnership with the Audubon Council of New York and our local chapters in both New York and Connecticut and is re-presented by DOAS.
Trees for Tributaries
November 16, 2020 – 6:30pm ZOOM Webinar
The Trees for Tributaries Program is a great way to take action to reduce atmospheric carbon while providing needed steps to improve our riparian buffer zones in our local communities. Please join us as we host Taylor Held of the Upper Susquehanna Coalition who will overview how this program can help get trees and shrubs planted alongside waterways throughout our region.
This webinar is specifically for landowners and municipalities to support local reforestation efforts to decrease erosion, reduce flooding damage, improve wildlife habitat and protect water quality along our streams and waterways.
This program, made possible by the New York State Department of Environmental Conservation (NYS DEC) and the Upper Susquehanna Coalition, is an opportunity to reforest streamside areas throughout our region. If you have a stream or waterway that runs through your property, this program is for you.
Streams are their best when the riparian area, or land area next to the stream, is forested. This program provides landowners and municipalities with native trees and shrubs at no cost to reforest these streamside areas.
PRE-REGISTRATION IS REQUIRED AT
https://us02web.zoom.us/webinar/register/WN_qNGw2uo6SM2LGGETvMF96Q
If the riparian area is not vegetated, or if the vegetation is of poor quality, stream stability is vulnerable. This vegetation, or riparian buffer, not only provides stream stability, but also adds terrestrial and aquatic habitat. The riparian area aids in stream stability by slowing flood waters as well as reducing bed and bank erosion. Both aquatic and terrestrial habitats benefit from this area too – shaded streams have lower temperatures and higher oxygen content providing for a more habitable area for invertebrates and fish. Riparian buffers filter out nutrients from storm water, protecting waterways from nutrient pollution. Diverse, shaded riparian areas provide a refuge and corridor for land animals, and attract pollinators and migratory birds!
In addition to all of this, riparian forest buffers enhance the aesthetic and economic value of our properties, may create privacy green screens, or create hunting ground.
Learn how the Upper Susquehanna Coalition can help you plan and plant your buffer through this program. The main eligibility requirement is to have a stream on your property. Both privately owned and public sites qualify for the program.
About our Presenter:
Taylor Held is the Upper Susquehanna Coalition's Riparian Buffer Technician. Taylor graduated from SUNY Oneonta in May 2019 with a dual major in Environmental Science and Geography and a minor in Biology. During her time at college, she volunteered with the Upper Susquehanna Coalition every semester by planting trees to establish riparian buffer zones.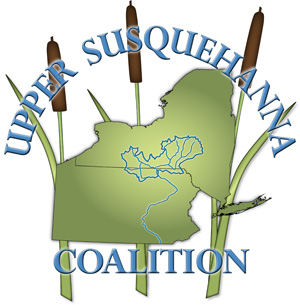 The Upper Susquehanna Coalition protects and improves water quality and natural resources in the Upper Susquehanna River Basin with the involvement of citizens and agencies through planning, education, coordination, funding, project implementation and advocating for our water resources.