In our efforts to encourage the hunting community throughout the US to voluntarily decide to switch over to using non-lead ammunition vs. lead, Delaware-Otsego Audubon Society is making exhibit and display materials available at no charge for other organizations and Audubon Chapters to use.
Materials include our 4-panel pdf file (printable at Office Depot or UPS Stores for about $30-$40 per panel, laminated or mounted on foam core) as well as non-lead handout materials and brochures. Images of these items are shown below the form.
Four Panel Display
Click here to view pdf version of full display.
3 Fold Brochure/Handout
Click here to view full brochure pdf.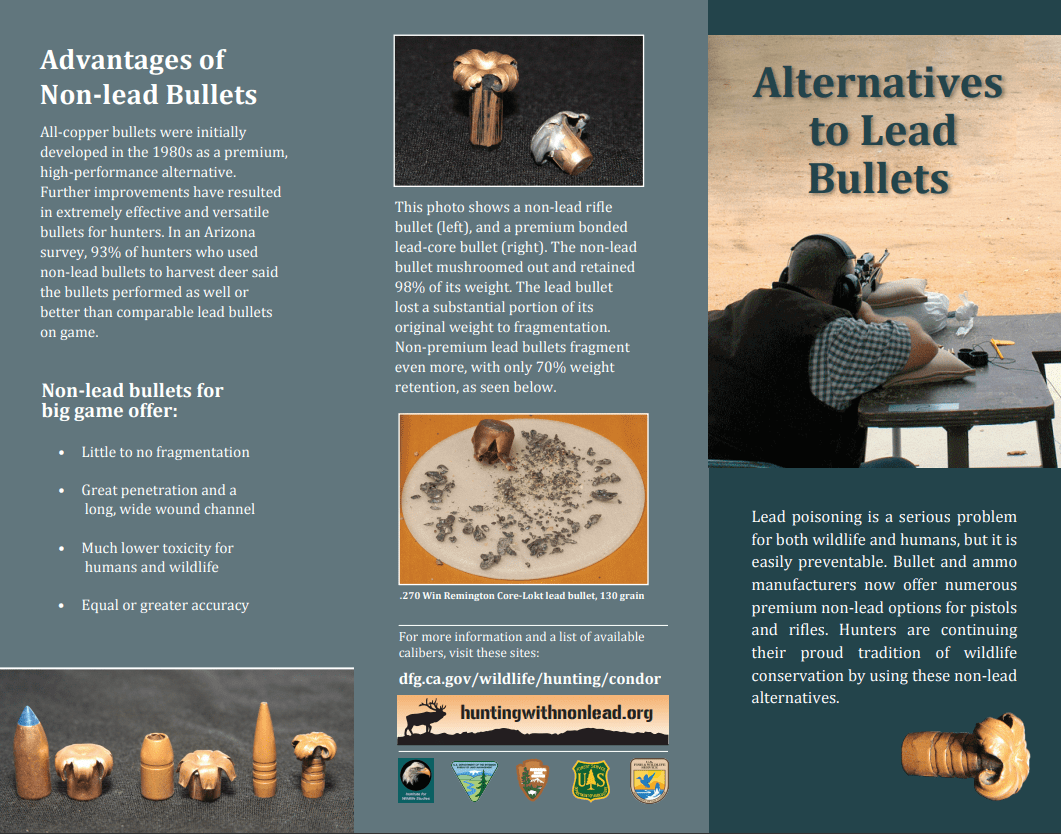 NYS DEC Flyer
Click here to view full flyer.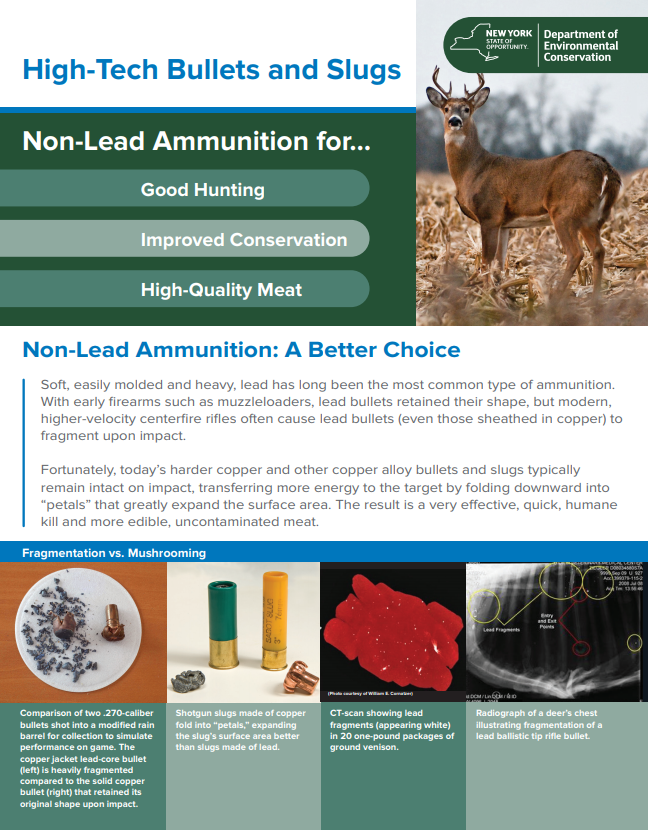 Brochure – Continuing a Conservation Tradition
This brochure is a collaboration between Nature's Educators and Denver Audubon staff and volunteers. It is funded by grants from the Audubon Colorado Council and National Audubon Society.
Click the image below to view full-size pdf (trifold front and back).