Report by Tom Salo, DOAS Director and Research Coordinator – Jan 2021
DOAS currently has 2 Golden Eagles with working GPS tracking devices. Marie's device has a failing battery. It gives us limited data but only when she is in the sun for periods of time. Sisu's unit works well. Sisu was trapped south of Pepacton Reservoir in February 2017. At that time she was not yet a year old. She remained in the area near the trapping location through that winter and the next. She was tolerant of disturbances – including being trapped twice – and often fed on bait at the camera trap. She spent the winters of  2019 & 2020 in the southern Adirondacks not far from Speculator.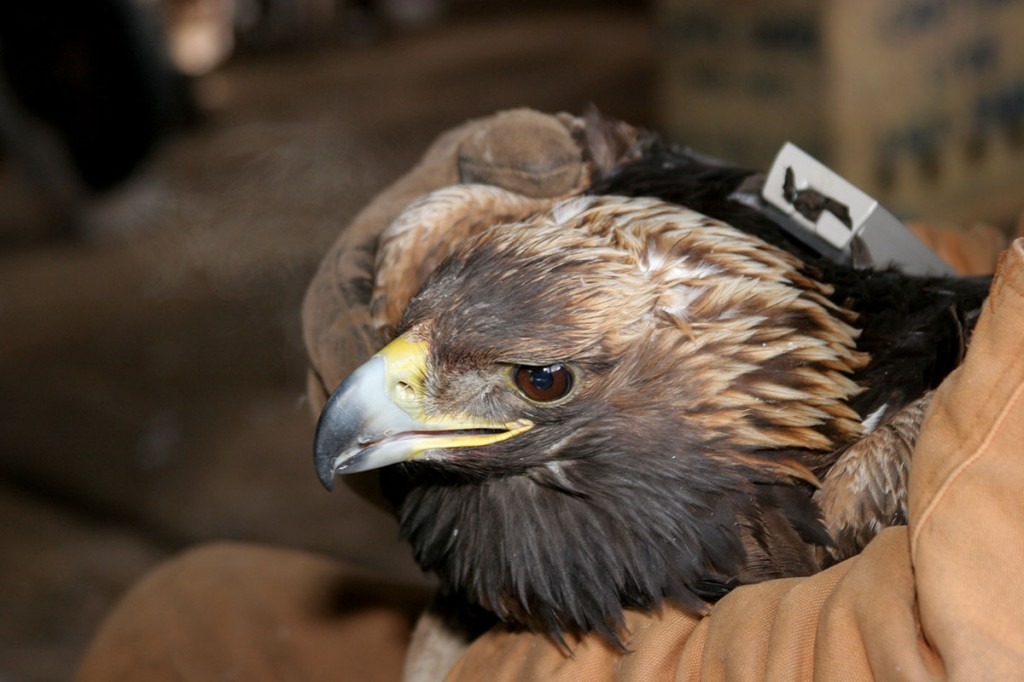 As she ages, Sisu winters further north and migrates south later in the fall. In 2017 she crossed the US border on November 26. This year she crossed on December 31 at 10 am. The only exception to this trend was in 2018 she came through during the first week of November. That year the whole Golden Eagle migration was weeks early. Franklin Mountain recorded more goldens in October that year than in any previous season. Reports of summer drought and severe early winter weather in 2018 in northern Quebec coincided with this early movement. Sisu and Marie were no exception. They both came through weeks earlier than previous years though they always arrive in the US later than the peak at Franklin Mountain. Franklin Mountain's birds migrate earlier than our local winter residents and winter further south.
This past summer, Sisu spent her time from April to October in a more concentrated area than her earlier summer wanderings. The summer map shows her west of Ungava Bay. She will turn 5 next spring. If she finds a mate and territory, we may see her focus on an even smaller breeding territory.