Pre-orders are now closed.  We do expect a limited supply of plants available for sale on the pick-up date.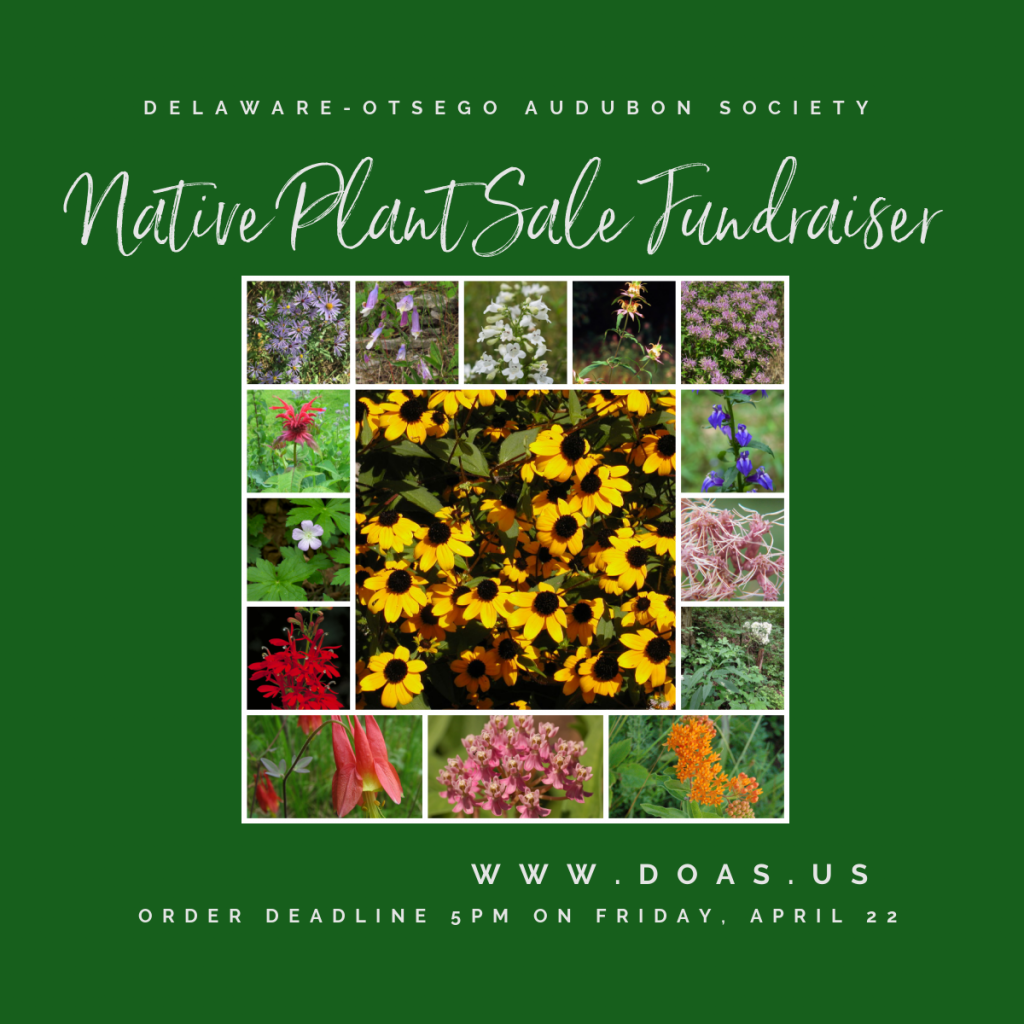 DOAS Launches Native Plant Sale Fundraiser to Support Community Climate Action Projects
In 2020-21, Delaware-Otsego Audubon Society (DOAS) conducted extensive work in developing a network of community climate leaders and awarded over $8,000 in grants to local projects.  This special fundraiser will help DOAS to continue working in this area, to support local programs and products through providing seed money and support (as possible) for Climate Action projects in our region.