On Saturday, October 8 from10a.m. to 2 p.m., the Delaware-Otsego Audubon Society will host an open house at the DOAS Sanctuary and Franklin Mountain Hawkwatch in Oneonta. The event is free and open to the public.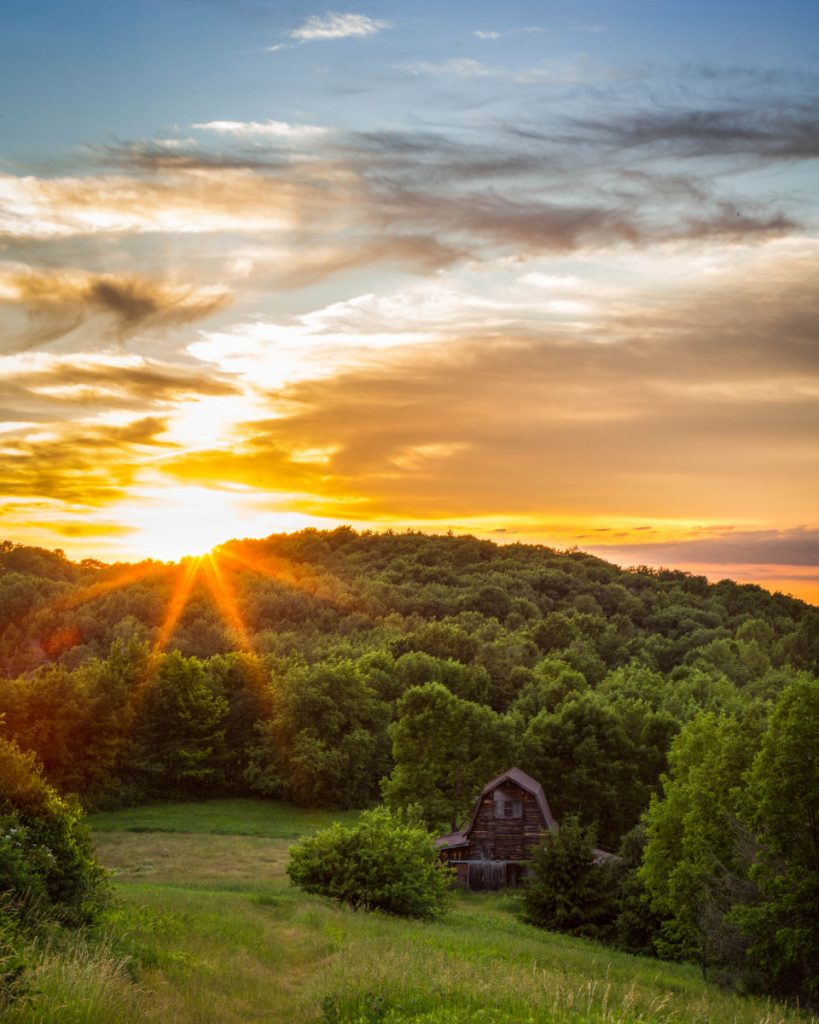 The address of the Sanctuary is Grange Hall Spur Road, Oneonta; directions may be found at https://doas.us/conservation-and-environment/franklin-mountainsanctuary .
At 10 a.m., a Franklin Mountain hawk counter will conduct a workshop on how to identify flying hawks. At 11:30 a.m., there will be guided trailwalks around the Sanctuary (one for children, one for adults), around the Sanctuary, ending at the Hawkwatch. In the afternoon, starting at 12:30pm, we host Deborah Saltis of Falcon Heart Rescue in Herkimer, NY for a live birds of prey program.
A variety of complimentary snacks and drinks will be offered throughout the day.
Raffle items for the upcoming October 21 Charter Dinner will be on display, and raffle tickets will be available to purchase. Bird-friendly coffee will also be available for sale.
Live Raptors at 12:30 pm at Franklin Mountain Hawkwatch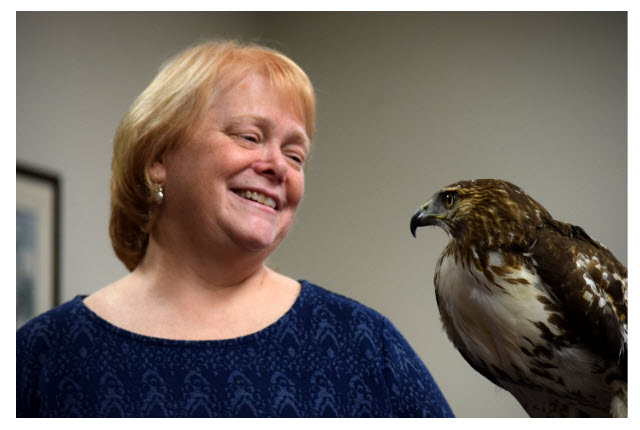 Deborah Saltis is the Founder of Falcon Heart Rescue, Inc., a non-profit wildlife rescue and educational facility in Herkimer NY. She and Matt Perry are Co-founders of the Utica Peregrine Falcon Project, which is the spark that started the rehab/educator fire in her life.
Deb went from being a non-believer of falcons nesting in downtown Utica, to a wildlife rehabilitator and educator. The knowledge she has gained from 1000's of hours observing and interacting with the falcons has made her a near expert in falcon behavior.
Soon after starting the project, it became apparent that a closer rehabber was needed to deal with injured young falcons – the nearest one was over an hour away. Many hours of training, testing, building, learning, and licensing went into what is now a facility that rehabs many birds each year and is home to 9 educational birds as well.
Even though releasing a bird back to the wild is a thrilling event, education has been the focus and the most rewarding part of her journey thus far. "Never stop learning"