APRIL 1, 2022 - SOLD OUT!
A huge thank you to all who supported the raffle with a ticket purchase!  We are genuinely grateful and look forward to moving forward with continued site improvements at the DOAS Sanctuary and the Franklin Mountain Hawkwatch.
We send a very special Thank You to Wild Birds Unlimited in Johnson City for their help with this DOAS Fundraiser.  Barry and Sue Stevens are a pleasure to work with and they offer a full array of birding products at their store.  
In-store hours (Monday through Saturday, 10am-5pm) are available with safety requirements.  They offer curbside pickup, local delivery and shipping. You can also shop online at https://order.wbu.com/johnsoncity. 

2022 Raffle Information
Win a Spotting Scope or Binoculars
Four Great Prizes – Get your tickets today! 
$15 Donation per ticket. Only 250 tickets available.
Drawing Date: Friday, April 15, 2022, 7:30 pm, during the online monthly DOAS program.
Proceeds to benefit the DOAS Sanctuary and Franklin Mountain Hawkwatch. 
(We are continuing to make improvements at the Sanctuary and Hawkwatch including some planned 2022 enhancements for better accessibility. ) 
You must be 18 years of age or older to purchase tickets. Winners need not be present to win.
If you live outside our pick-up area, we will coordinate for first class mail to you. Shipping and Handling fees will be charged at cost.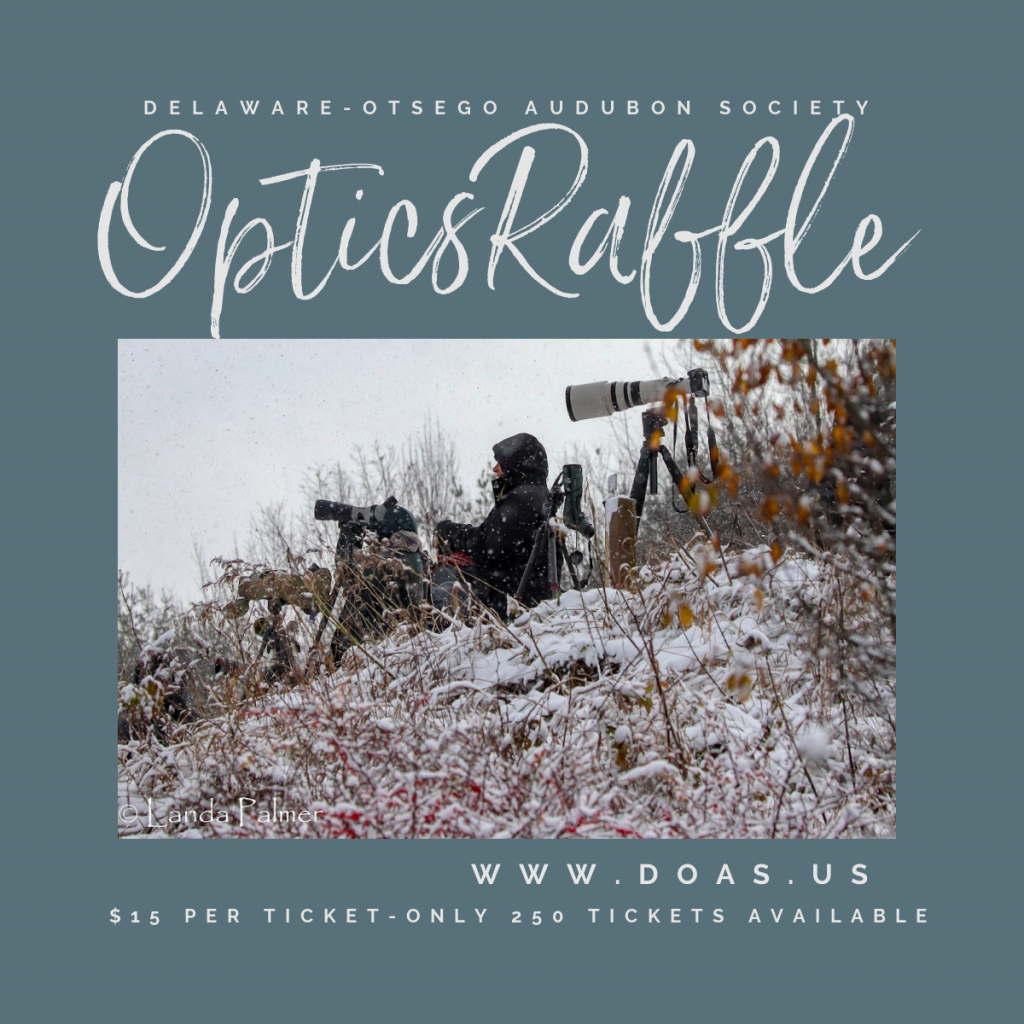 Our First Place Winner will get first pick from the prize options; Second Place Winner will then choose from remaining items, Third Place Winner will choose after that, Fourth Place Winner will receive the final item.
Vortex Razor 65mm HD Angled Spotting Scope with Vortex Tripod High Country II with head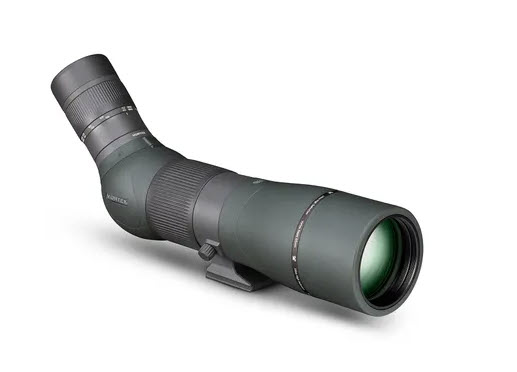 Vortex Razor 65mm HD Angled Spotting Scope
(Value $1199) Setting the standard in high-end optical technologies, precision craftsmanship and ultra-sleek functionality, the Razor HD is one of the finest spotting scopes on the market. Advanced optical elements eliminate aberrations for distortion-free, flat field images with unmatched edge-to-edge sharpness, as well as remarkable clarity, resolution and color accuracy. Includes: Eyepiece cap • Objective lens cover • Custom fitted neoprene case.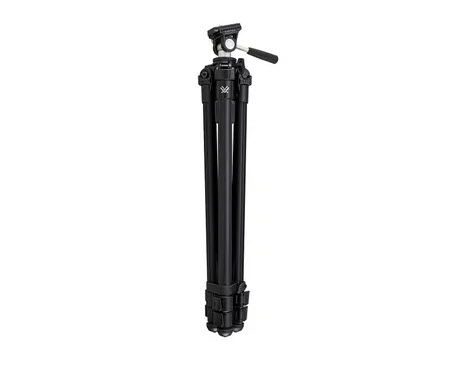 High Country II Aluminum Tripod + Pan Head
(Value $199) The High Country™ II lets you take the high ground with you, offering the ideal combination of stability and packability.  Includes: Quick-Release Plate with 1/4″-20 Thread • Rubber Packing Strap • Detachable Counterweight Hook • 2.5mm Hex Wrench • 1.3mm Hex Wrench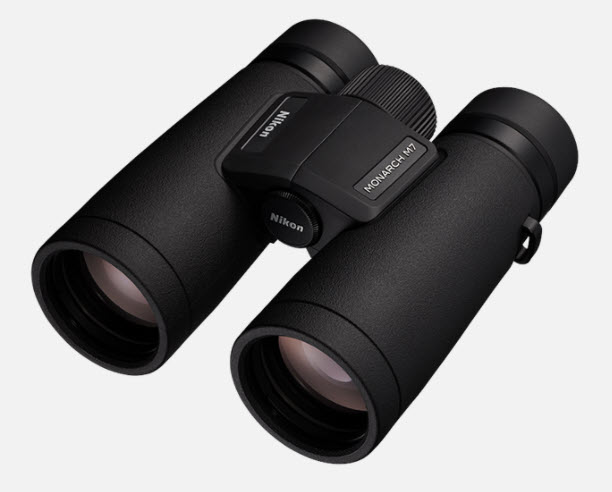 (Value $490) The next generation of full-size MONARCH binoculars with a large 42mm objective and 8x magnification power. An unparalleled Nikon optical system with ED glass and multilayer lens and prism coatings delivers an expansive field of view, liberating low-light capabilities, lifelike colors and extreme resolution at any distance. Long eye relief with turn-and-slide eyecups for easy adjustments, a locking diopter, a new oil and water repellant lens coating plus a waterproof, fogproof rubber-armored design and more.
Nikon Monarch 5 8x42 Binoculars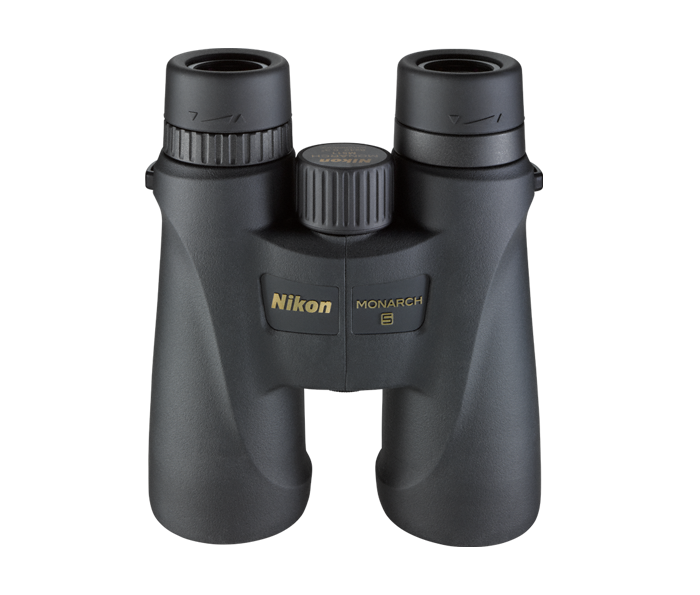 Nikon Monarch 5 8×42 Binoculars
(Value $280) The new MONARCH 5 combines the superiority of Nikon's ED (extra-low dispersion) Glass Lenses with Fully Multicoated Eco-Glass Lenses to deliver images that are extremely lifelike in color and detail. The MONARCH 5 also features a lightweight design, turn-and-slide rubber eyecups and long eye relief that makes this binocular comfortable and easy to use. Includes: Eyepiece cap • Objective lens cap • Case • Neck strap.
Nikon Prostaff 3S 10x42 Binoculars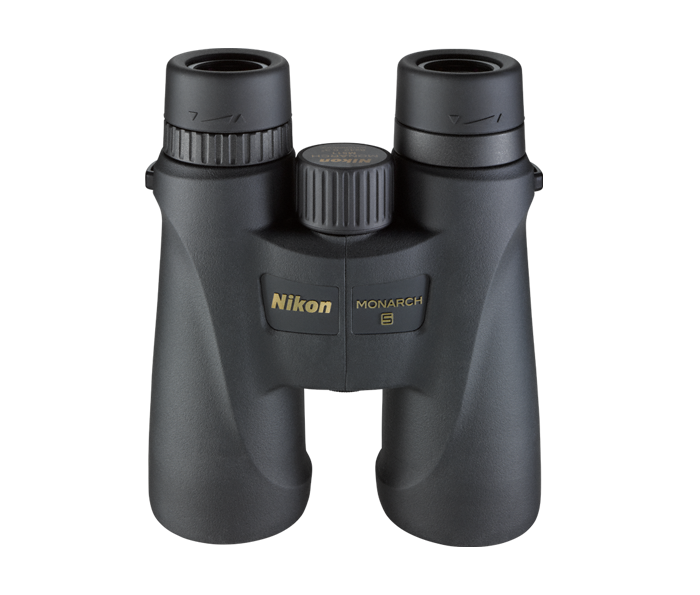 Nikon Prostaff 3S 10×42 Binoculars
(Value $140) The PROSTAFF 3S Binocular features an optical system created from lead-and-arsenic-free Eco-Glass.  Includes: Eyepiece cap • Objective lens cap • Objective Rubber Ring • Case • Neck strap. This is a good pair of binoculars for beginners or young birders, or as an extra pair to keep in the car.