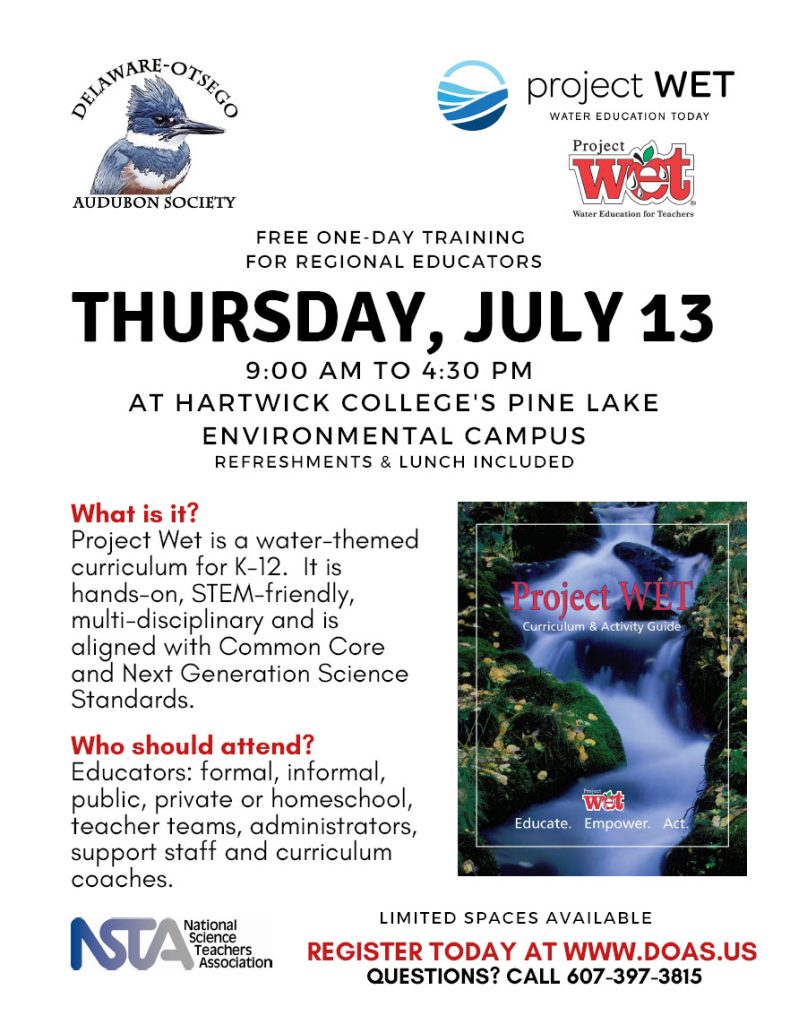 Please join DOAS Board Director, Susan O'Handley for a FREE one-day workshop for educators in using Project WET, a 592 page, internationally-renowned, K-12 curriculum and activity guide with a focus on Water. This full-day experience equips teachers with the skills to effectively teach standards-aligned lessons about one of Earth's most precious resources. The day will include hands-on activities and thoughtful follow up discussions. All educators are welcome to attend for the day, but space is limited so we encourage those interested to please register as soon as possible.
This curriculum is recommended by the National Science Teachers Association and the workshop can qualify for in-service training requirements, please check with your coordinator and let us know if you need documentation of participation.
This workshop is being offered as an extension of a multi-day professional development institute for the Chesapeake Bay Headwaters Educational Ecosystem program through a partnership with the National Oceanic and Atmospheric Administration's Bay Watershed Education and Training (B-WET) program and the Otsego County Conservation Association. Although registration for the institute (July 10-12) is closed, there may still be opportunities to participate. Please indicate any interest along with your registration information and we'll be sure to get you the details.
Register for Project WET 2023 (closed)