THIS TRIP HAS BEEN CANCELLED (1/4/22) DUE TO COVID-19 CONCERNS.
This winter's field trip to view wintering Bald Eagles around the Delaware County rivers and reservoirs is scheduled for Saturday, January 15, 2022. Eagles concentrate around open water in the region to feed, and recent trips have turned up 20+ birds. Other raptors and waterfowl are usually sighted also.
This trip is limited to DOAS members, and pre-registration is required at the DOAS website (form is below and includes the option to join). Memberships will also be available on the day of the trip.
The trip will leave the Dietz St. parking lot across from the YMCA in Oneonta at 7:30 a.m. Participants can also be met en- route in Delhi and Walton. We will be following Covid protocols with ride sharing limited. Return to Oneonta will be mid to late afternoon.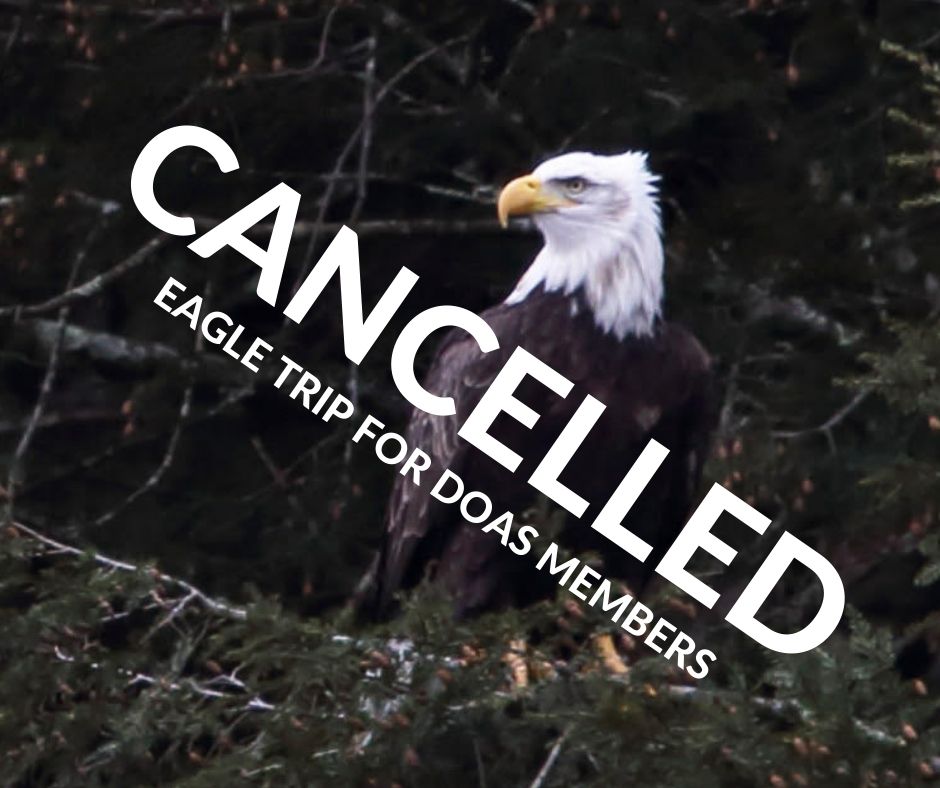 Interested in taking your own eagle trip? We have prepared a map and written description of the route usually taken on the trip, with good eagle viewing locations marked. We encourage family groups to use this for their own eagle viewing adventure. To get the map and description, visit https://doas.us/self-guided-eagle-trip/ or contact Andy Mason as below.
For further information, contact Andy Mason, (607) 652-2162, AndyMason@earthling.net.