Peg DiBenedetto – who provides vital support for our Golden Eagle research – is working to create a bird sanctuary in the Dominican Republic with
Read More »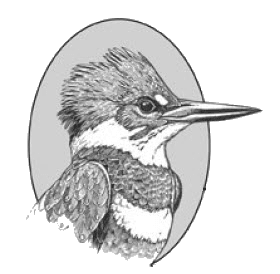 Fragmented forests will reduce nesting, says local group The local Chapter of the National Audubon Society is terming the proposed Constitution Pipeline "a clear and present
Read More »
The Constitution Pipeline is now under the final consideration  to be built. The permitting Agency, The Federal Energy Regulatory Commission has issued the Draft Environmental Impact
Read More »
News Article from Matt Richmond: There's a celebratory mood in the air on this cold Saturday in February, in the Catskills town of Andes. Members
Read More »
Attached are some photos taken by Abby Nelson, Becky Gretton and Peg DiBenedetto of the large, spirited, adult female golden captured in Delaware County yesterday. The
Read More »
Written by Helen McLean A bit after 7am this morning, I received email and a phone call – a Golden Eagle was captured in Andes.
Read More »
As advocates for wildlife and birds, the following Audubon Chapters in New York State are outraged and dismayed to learn of the Department of the Interior's
Read More »
We've added some of our favorite spots for waterfowl into the map below. If you would like to share your favorite spot that is accessible
Read More »
 Last chance for wolf protection—The federal government is planning to remove Endangered Species Protection for nearly all grey wolves in the lower 48 states. This extreme action
Read More »
The Delaware-Otsego Audubon Society will dedicate a bench and plaque at our wildlife sanctuary to recognize the great contributions of Jean and Bob Miller to the organization.
Read More »
Climate change—accelerating—The evidence that the warming of our planet is human-caused, and that it is happening faster than previously thought, continues to rise along with the temperature. A
Read More »
Recently we learned of a proposed wind project in Walton. This project would be built in an area we know to be a spring migration concentration
Read More »
A huge thank you to DOAS Camp Director Megan Gigandet for her hard work and great success in our first year back operating the DOAS
Read More »