A draft Unit Management Plan (UMP) has been released by NYSDEC for 9 State Forests between Sidney and Deposit. We have looked at the draft
Read More »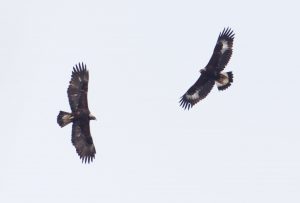 by Delaware-Otsego Audubon Society Co-president, Andy Mason April 2019 As most DOAS members know, our Chapter has been heavily involved in researching and protecting Golden
Read More »
By Chris DeCesare On Saturday, March 23rd a group of 20 enthusiastic participants explored the Montezuma Wetlands Complex. From the National Wildlife Refuge Visitor Center,
Read More »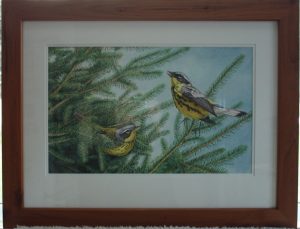 Delaware-Otsego Audubon Society is hosting an online auction as a fundraiser to help support maintenance work at the DOAS Sanctuary & Hawkwatch on Franklin Mountain.
Read More »
New York Breeding Bird Atlas III Update (from New York State Ornithological Association) By Kathryn Schneider, Co-chair, NY BBA III Steering Committee The Steering Committee
Read More »
Why Birds Matter On behalf of the Delaware-Otsego Audubon Society Board of Directors, chapter members and friends, we thank the Otsego County Board of Representatives
Read More »
Despite the 'on and off' rain in the early afternoon, we enjoyed a great day at the DOAS Hawkwatch Open House last weekend (October 6).
Read More »
Supporting Our Local Chapter – Delaware-Otsego Audubon Society Preorders Accepted Now through October 27 [ONEONTA, NY – REGIONAL] The Delaware-Otsego Audubon Society will be accepting
Read More »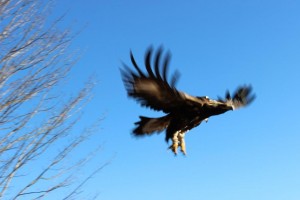 DOAS is a supporter of environmentally-sound wind power but believes wind projects should be sited and designed to minimize impacts on birds. Most recently we have taken
Read More »
DOAS 2018 Nature Camps We had a wonderful summer camp season this year with a total of three sessions and 32 children attending. Our camp
Read More »
[Oneonta, NY- REGIONAL] Delaware-Otsego Audubon Society (DOAS) has announced the dates for the 2018 John G. New Audubon Summer Day Camp Sessions, special natural history
Read More »
Successful Eagle Trip Thirty-five eagle seekers turned out on Jan. 20 for this year's excursion to the Delaware County reservoirs and rivers. It was a pleasant,
Read More »
View images from our 50th Anniversary Charter Dinner! Thank you to all who came out and attended the event.
Read More »